Lighten your look this spring/summer gentlemen wearing colorful print socks and shoe combinations for a fresh spring look. Say bye bye to basic black and dark brown dress shoes opting for bright blues, greens, and grays. Modernize your look with zig zag, polka dots, and bright print socks.
Go bright and bold with colors and patterns when wearing formal business attire. When it comes to casual or weekend wear, try something with a bolder design or graphic print. Be playful from head-to-toe.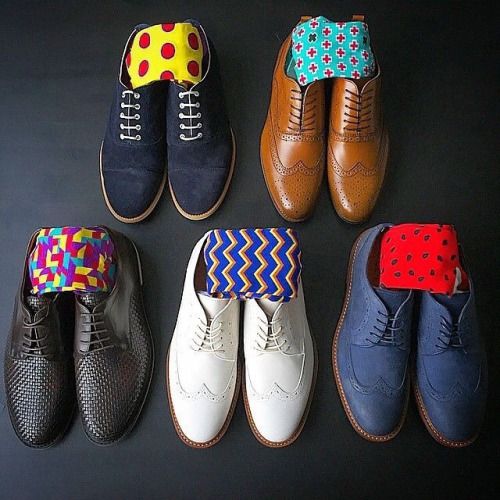 Bright hues such as chili red, coral, and pink pop when styled with cognac loafers or oxfords. Wear this with dark denim, navy or gray suit's, or chino's making your look say stylish from head-to-toe.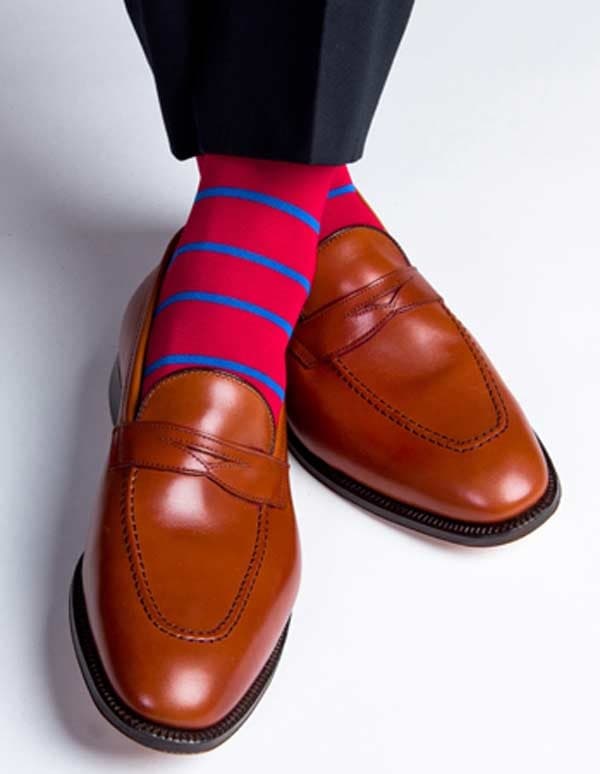 Suited Up & Savvy is the name of the game this spring. When you lighten your suit fabrics and colors for spring, change up your shoe game choosing colorful oxfords, brogues, and loafers. Animal skin gives a stylish flare to gray, white, blue and green shoes. Pep up that step with a print sock too.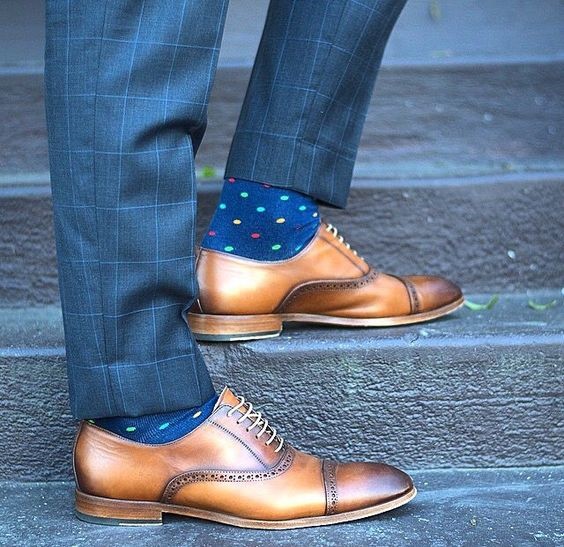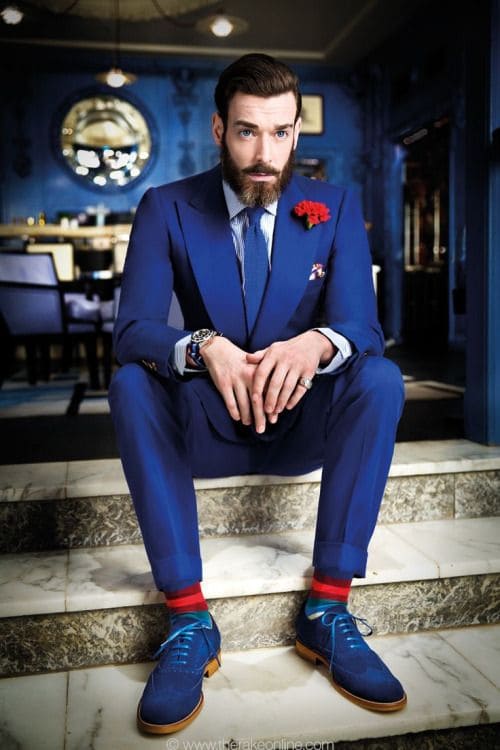 Elevate that casual, weekend style from khaki's to colorful chino's or jeans with a bold print sock. Add bright colors + graphic prints to elevate your casual look.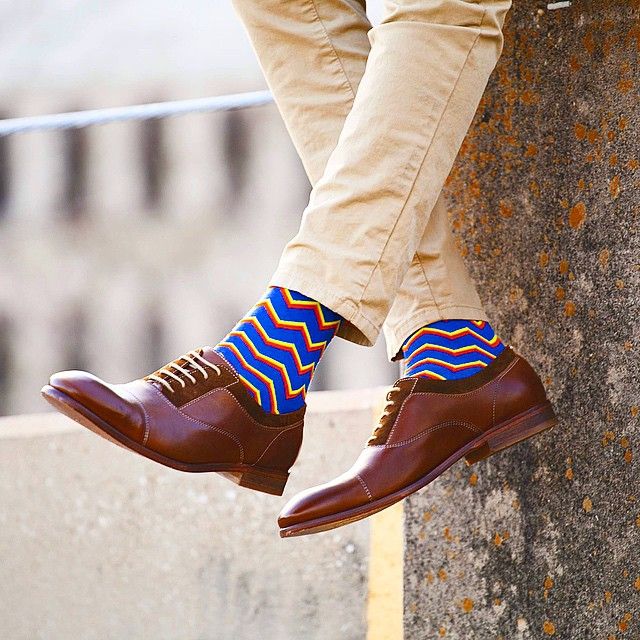 Check out men's spring shoes for business casual to weekend ready letting you step out in the right fashion direction. Need help updating your look for spring/summer? Want to put your best foot forward? Divine Style offers personalized styling solutions. Contact Us to get started.
Shop Men's Spring Color Socks & Shoes: