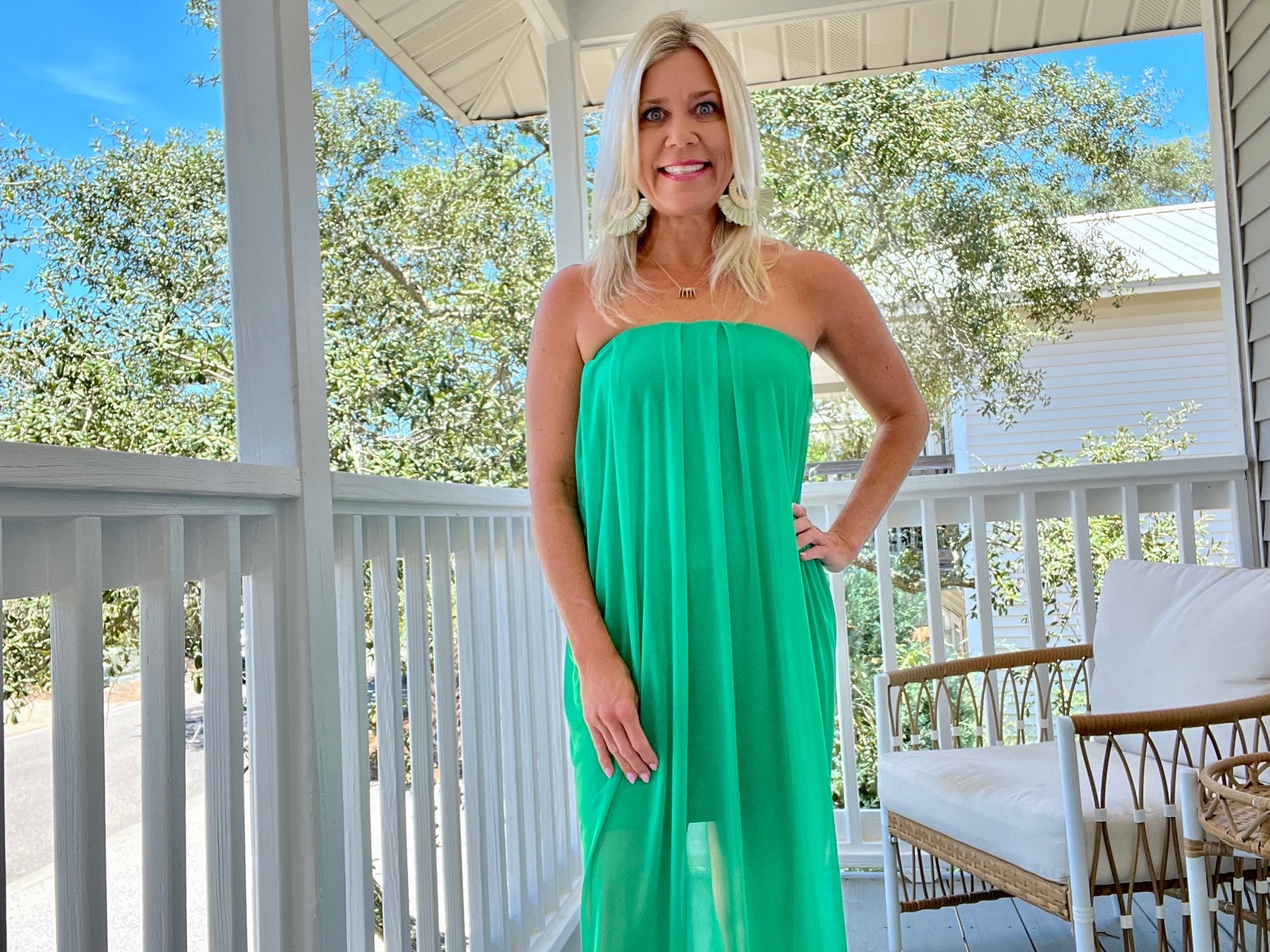 Green is summer 2022 'IT' colors to wear. You see both lighter, soft shades of green to vibrant bold green hues dominating in prints and solid pieces, from accessories in ties, socks and pocket squares to watch faces, bags, shoes and more. Green is the must have color of the spring/summer 2022 season and is synonymous with balance and hope. Finding that right shade of green that looks great on you (there's one for everyone)
Accessorized in Style
Make a statement this summer wearing green accessories. From belts to bead bracelets to woven bags, sunglasses to watches...incorporating green in subtle ways gives a fresh style to what you wear.
Head-to-Toe Style
Nothing says style more than a well accessorized outfit, down to the shoes. As a stylist we normally encourage clients to wear neutral shoes keeping the focus on the outfit but for guys its easy to wear green sandals, drivers or moccasins with jeans and shorts. Add panache to a summer suit with green loafers. Ladies,
Daring in Green
Green is a universally flattering color If you look better in cool tones or colors, go for a softer, lighter shade of green. If you like vibrant colors, then Kelly green or chartreuse, a yellow-green. Don't stick to just one shade of green, but wearing different shades of green can be fun especially if you layer the colors or wear them in print shirts or dresses. You will see tons of bold green prints, perfect to wear by themselves or pair with neutral shorts, pants or skirts.