Add Panache in a Patterned Suit
Looking sharp in a basic suit isn't challenging with the proper fit and style. Wearing a patterned suit edges up your look, getting you noticed. In creative fields, color and printed suits showcase your artistic side. Patterned suits can be worn for any occasion, all in the pattern you choose and how you style it.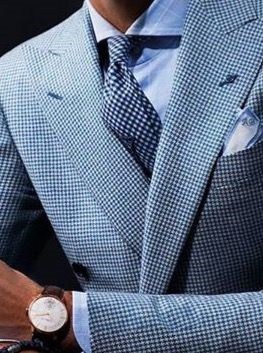 Picking the Right Pattern For Your Suit
If this is your first foray into wearing a patterned suit, opt for small prints, like a small plaid or check.
Small, understated patterns look sophisticated and dressy while larger prints are more daring.
Keep your pattern suit understated with tonal pattern, such as sapphire blue on navy, light gray on charcoal, or camel on brown.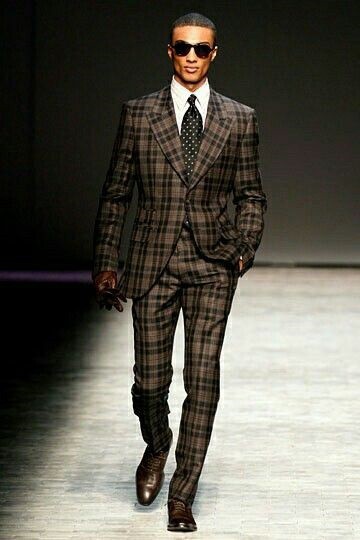 Wearing a Patterned Suit with Confidence
Once you've mastered subtle patterns, kick it up a notch with a bolder print or design. Bold plaids, art deco patterns, and large prints take center stage.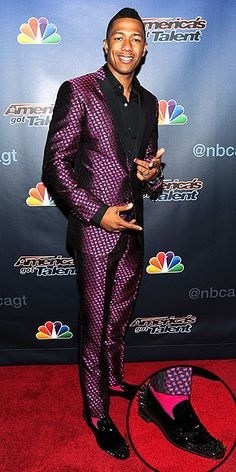 Ease into the trend wearing a patterned jacket styled with a solid color button down and dark denim or a complimentary color trouser.
You can go bolder with the pattern of a blazer or sport coat, particularly if you wear it with neutral trousers or pants in the same color family as the blazer.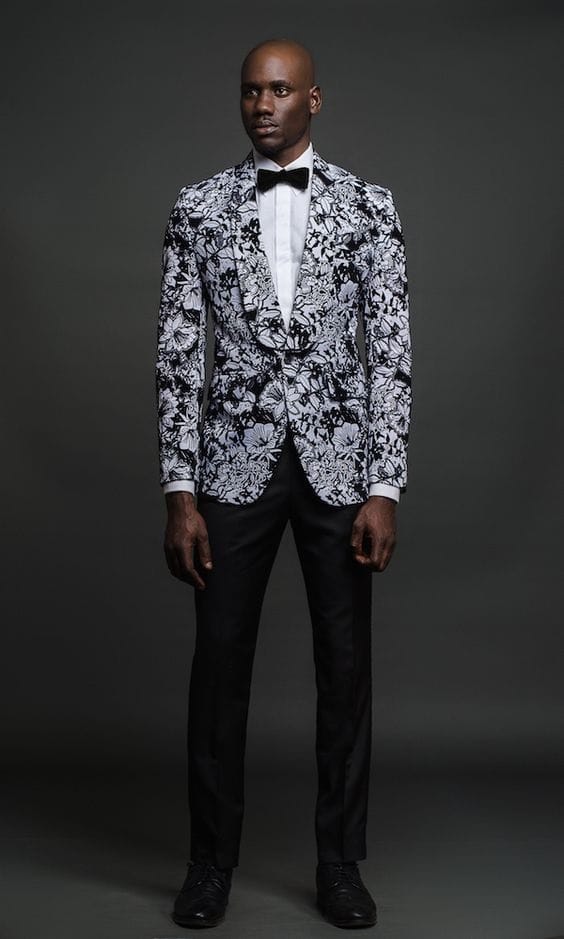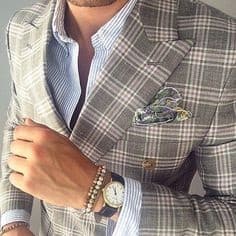 Styling Your Patterned Suit
The patterned suit should be the focal point of the outfit. A basic white or solid color button down shirt gives it a classic style.
Patterned suits also work well with patterned shirts where the prints balance each other. If your suit has a small pattern, wear it with a larger pattern button down shirt, such as paisley, oversized floral, or bold thick stripes, to balance it. If your suit has a large pattern, then opt for a small patterned shirt to not overwhelm the eye.