Capitol File Magazine hosted an amazing luncheon with designer Rene Ruiz and Saks Fifth Avenue, at the Rosewood Washington, DC, a luxury boutique hotel in Georgetown. The Grill Room restaurant provided a beautiful setting to enjoy a preview of Rene Ruiz' current collection of gowns in modern and trendy silhouettes, perfect to wear to an Inaugural Ball or Gala event.
Rene Ruiz showcases women's beauty in the structure, movement, and design of his gowns. The dresses are sculptural giving fluidity in the fabric. The pieces showcased are available for  purchase at Saks Fifth Avenue in Chevy Chase, Maryland.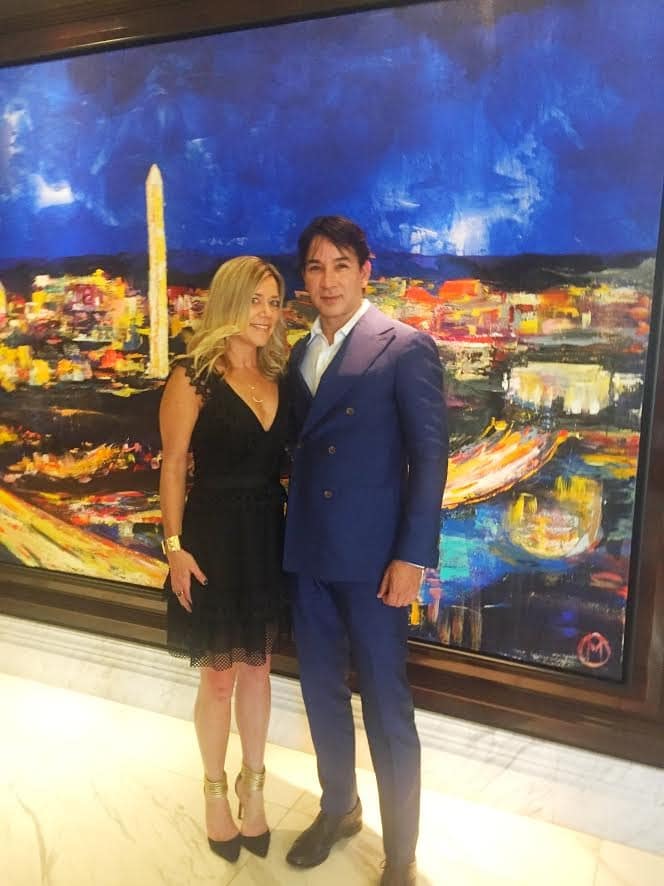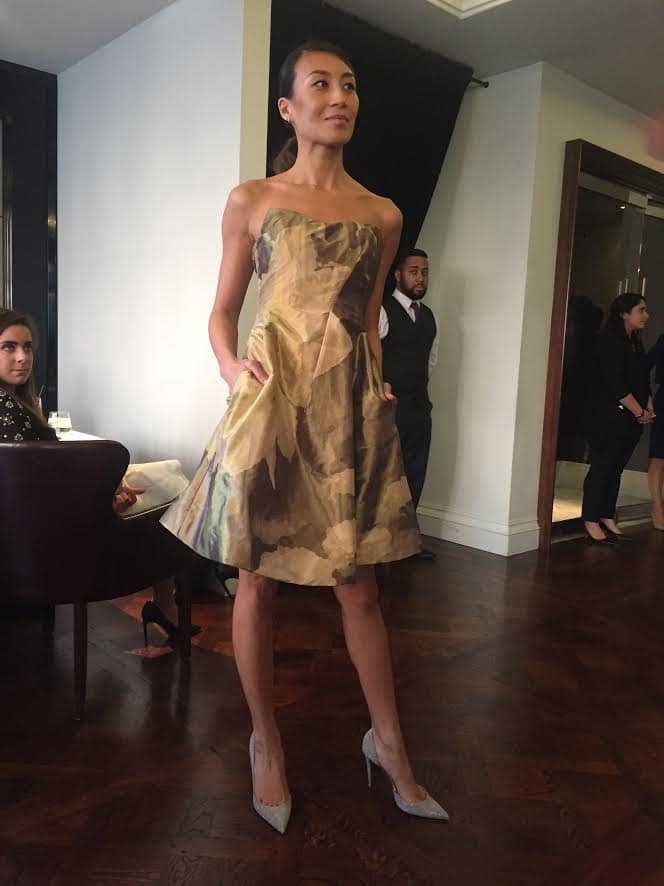 This gold leaf print cocktail dress with pockets gives modern elegance at any gala. Dress this look up with statement heels and bold beaded earrings with a long fur collar coat, or be fashion-forward with a leather jacket and booties.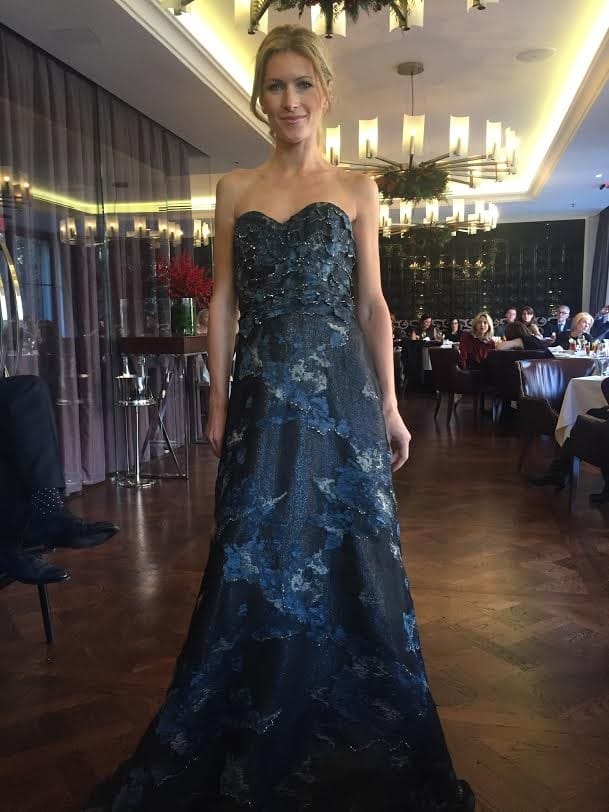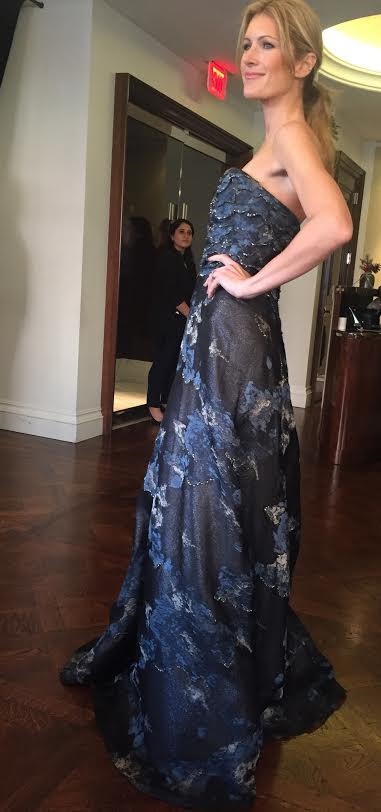 Elegant tiered beading don this strapless gray and blue print gown by Rene Ruiz. Simple elegance as you attend an inaugural ball or gala. Available at Saks Fifth Avenue.

Matte gold with sequin applique makes a style statement for this Rene Ruiz dress. Shop the dress here. This print on print gold off-the-shoulder gown with mermaid fit allows you to be eye capturing as you sashay into the gala. Shop this dress at Saks Fifth Avenue.
Knee length dresses give a fashion forward nod with long gowns bringing elegant simplicity.

Strapless elegance in this gold lame and black gown with slit. The deep v-back draws your eye downward giving a slimming silhouette. The slit allows you to showcase an amazing pair of high heels while slimming the leg. Shop Rene Ruiz dresses here.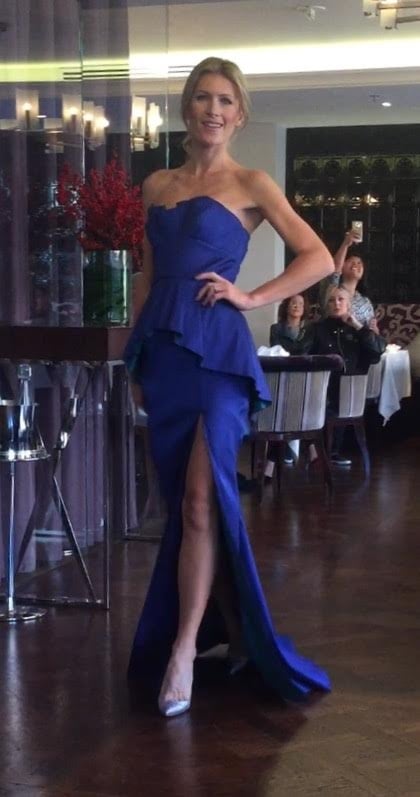 Beautiful beading on this off-the-shoulder gown with tulle overlay that floats over your body brings panache. Shop the dress here.
Dazzle in this bold sapphire blue strapless tiered peplum gown with slit. A soft turquoise underlines the train of the gown making a style statement as you glide into the room. Shop this dress at Saks Fifth Avenue.
Be the belle of the ball in these Rene Ruiz gowns. From sashaying in satin to temptress in tulle or bedazzling in beads, Rene Ruiz gowns take you in style.
Take the worry out of gala season with Divine Style's personalized styling services, shopping for & styling trend setting gowns, dresses, jewelry and shoes putting elegance at your ease. Heading to an inaugural ball or event? Divine Style offers customized styling packages to have you inaugural ready in style.