The holiday season has arrived but has your style. With invitations flooding in for various holiday parties, here's tips on what to wear for your holiday Office Party, Family Gathering, Swanky Soiree, or Black Tie Affair.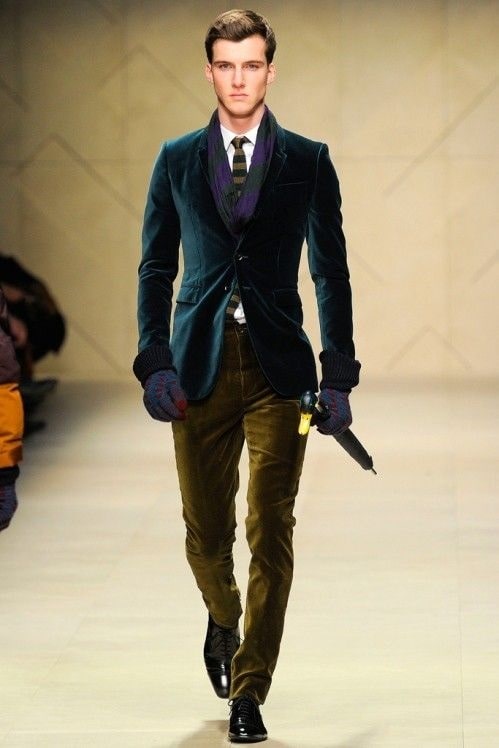 Office Party
Casually refined is the name of the game. Step out of work mode with this luxe sleek look. A colored suede blazer gives a hip, modern vibe paired with a rich colored trousers' or corduroy pants. Drape a print scarf around your neck for professional pizzazz.
Ditching your regular office garb is key! Let your boss, co-workers or clients see your fun, polished side.
Family Gathering
Look put together in front of the family wearing a sweater, dark denim, and a blazer. A blazer dresses up your casual style giving respect to your outfit and the family. Add your personal style layering your favorite sports team shirt, a band shirt that you love or something that can act as a conversation piece.
A trendy bomber jacket, field jacket or cardigan are the perfect pieces to dress up a sweater or button down shirt. Style with a trendy watch or sleek monk strap shoes to wow the family.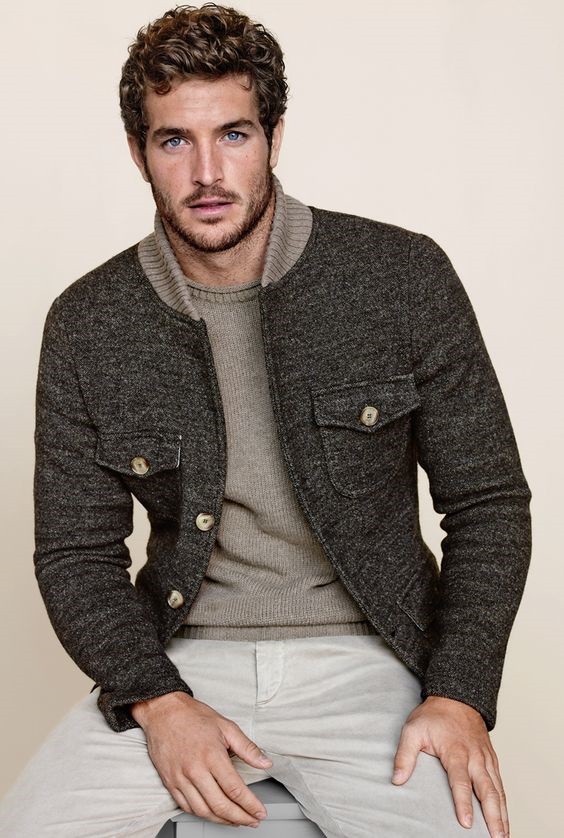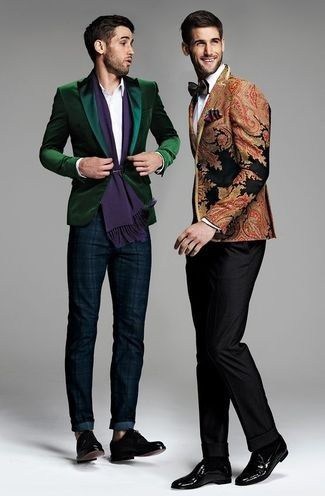 Swanky Soirée
Be the hit of the party wearing a velvet blazer. Choose rich color's of blue, burgundy, and green. The sleek texture looks stylish paired with a patterned trouser. A bold watch or scarf ties together your style for a modern twist.
Print sport coats give a fashionable vibe to your holiday attire. Style with a complimentary color bow tie and print pocket square for panache.
Black Tie Affair
If opting for a black tuxedo, choose accessories to enliven the outfit…a print bowtie, a bold color scarf, socks with a colored pattern. Don't forget to layer with a fabulous overcoat with striking details such as fur, leather, suede, or choose design details and embellishments that make your outfit stand out.