Weekend warm-ups equal layering your weekend styles for transition spring outfit. Layering your look adds definition to any outfit and ups the stylish look. Wear textures, colors, and prints together to elevate your casual style for men and women. Lighter and bright colors pop as we transition to spring men's and women's fashion.
Style a casual dress with a light knit cardigan, denim jacket, or cropped leather blazer. Add print flats to look put together from head to toe. As the weather warms up, take off your layers and put them in a satchel handbag.
 + 
 + 
 + 
 or 
Gentlemen, wear a bold colored trench coat or light knit blazer or colored blazer for a light weight casual style. Layer with thin knit sweaters, vest, print button down shirts. Scarves add pizzazz with spring fabrics.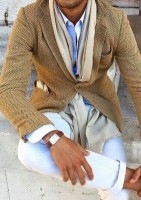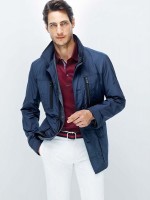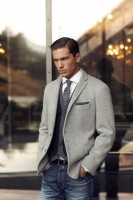 Here's to being stylish in trendy, cool ways this weekend & beyond. Use these transition spring outfits for inspiration. For more spring outfit ideas, follow Divine Style on Instagram. Sign up for Divine Style's monthly fashion newsletter HERE.