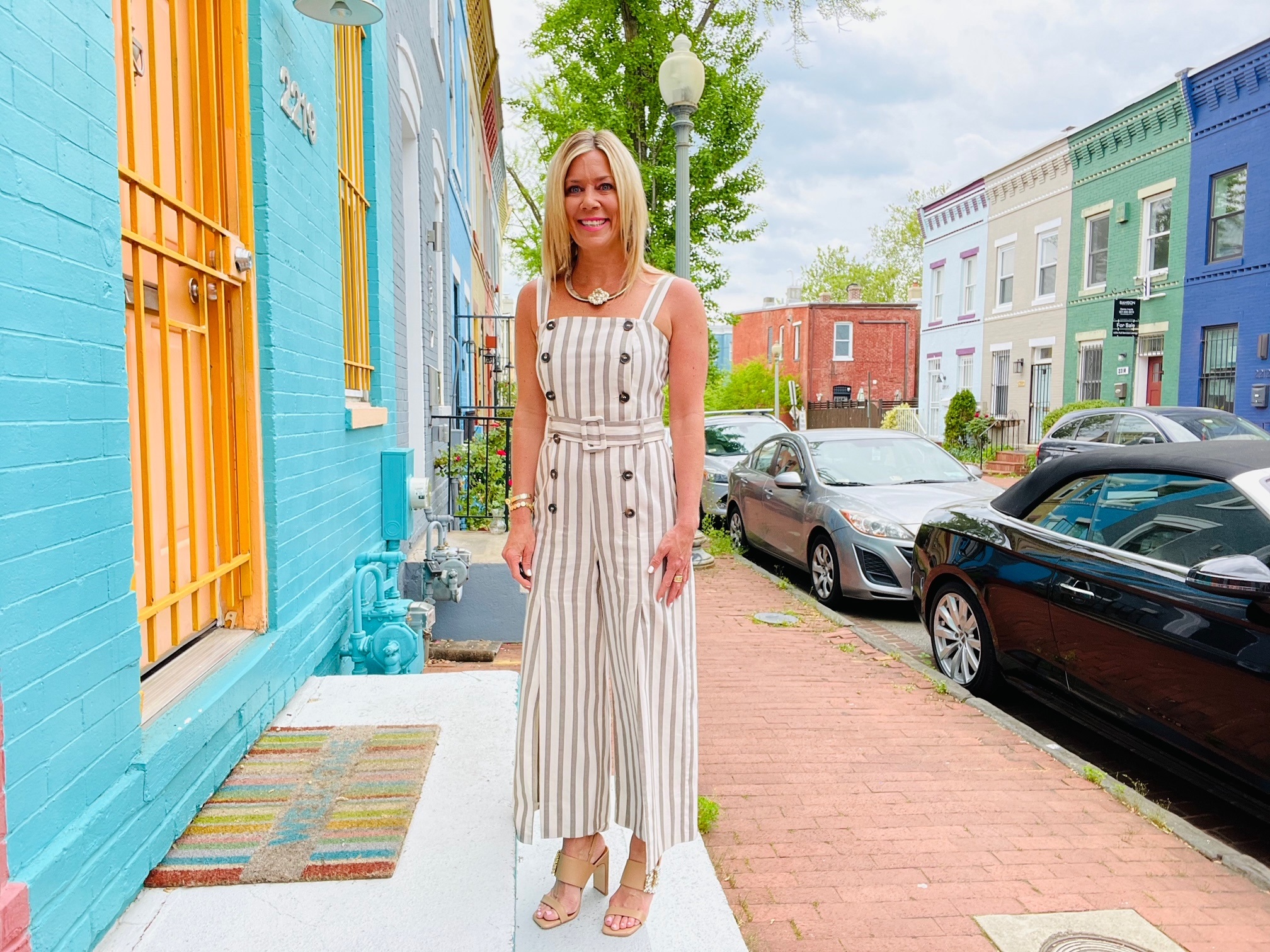 These spring styles are popping up everywhere for men and women and definitely should be on your style radar. Blindly following each and every seasonal trend is a recipe for poor style. Not to mention an easy way to bankrupt yourself and feel frumpy as the trends don't fit your personal style. Trying these outfit ideas and key pieces for spring which can be worn in so many different ways.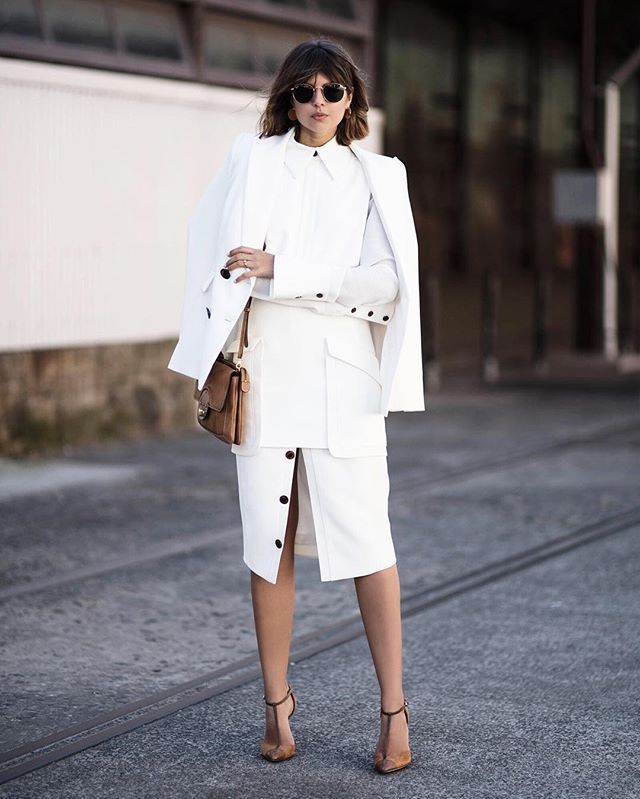 Light, Bright & Irresistibly White
This can be tricky to pull off but is on trend and modern to wear all white or shades of white outfits, called tonal styling. Style it wrong and this can be a fashion disaster, but done right and a white-on-white layered outfit is one of the best style moves you can make. For men, a crisp white tee paired with white jeans or white shorts belted with neutral loafers or leather sneakers looks right on trend. A white button down with an off-white sweater tied around the neck or layered over the shirt with white chino's looks super sharp.
For women, an all-white outfit such as a white eyelet or lace dress is not something new. But this season layering white pieces in a fresh seasonal take....such as a white skirt with a woven white sweater with neutral sandals and handbag or a white blouse layered with a woven white blazer or cropped jacket and cropped white pants looks super chic. Layer pieces in an interesting or unexpected way and make sure to accessorize with neutral belts, handbags and shoes. If nervous wearing an all-white outfit, add contrast with another color, such as navy, neutral such as tan, taupe or gold or go bolder adding a bright color.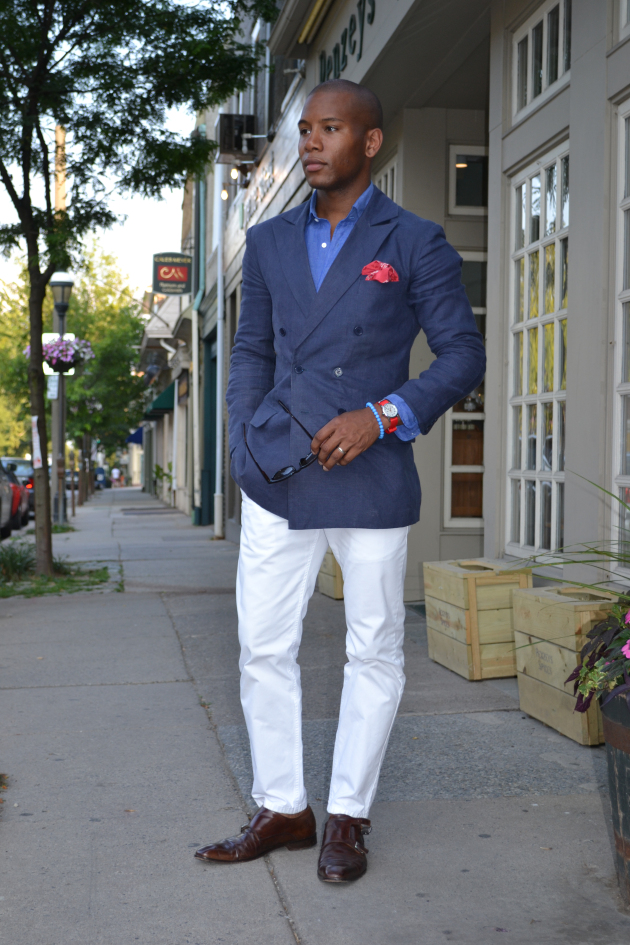 Get Nautical 
Menswear and womenswear have long been looking to the seas for inspiration from shades of blue to stripes and nautical accents of utility and nylon jackets to canvas sneakers. Be inspired by the trend known as "shipster". While you may not want to dress in this head to toe or look like you just stepped off the yacht (who are we kidding, yes you do!), incorporating these key pieces gives you nautical inspired flare.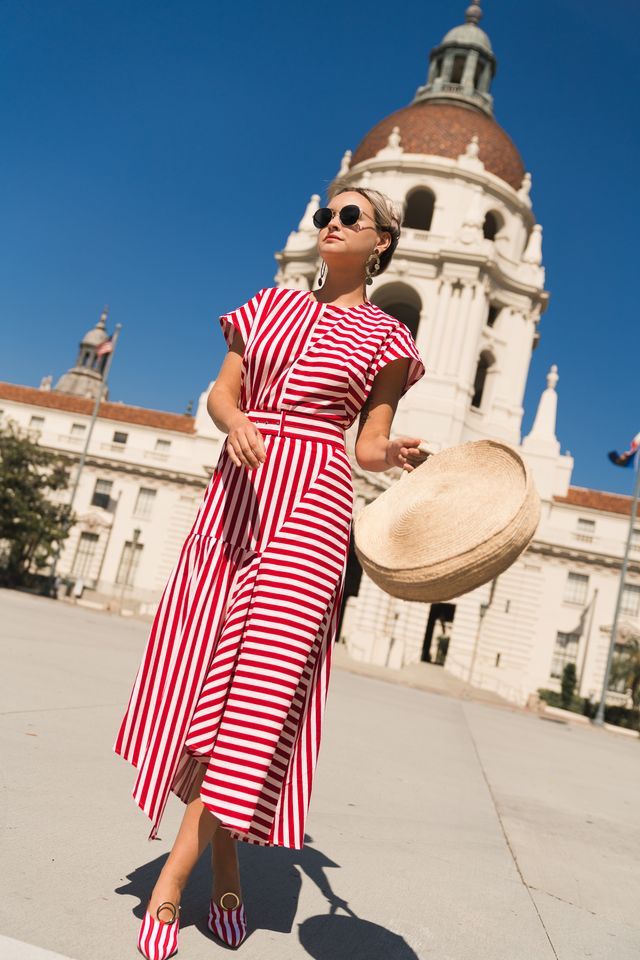 Stripes Galore
Embrace vertical stripes to slim your body, elongate you and is a simple, refined way to wear prints. While vertical stripes makes you look longer and slimmer, varying the size of stripes adds dimension. Bonus style points, wearing a striped shirt, sweater or dress with diagonal + vertical or horizontal stripes. Get modern wearing stripes in more unusual ways, such as in a canvas sneaker, striped pants (thin stripes are a great base or go bolder with eye-catching stripes) or striped skirt.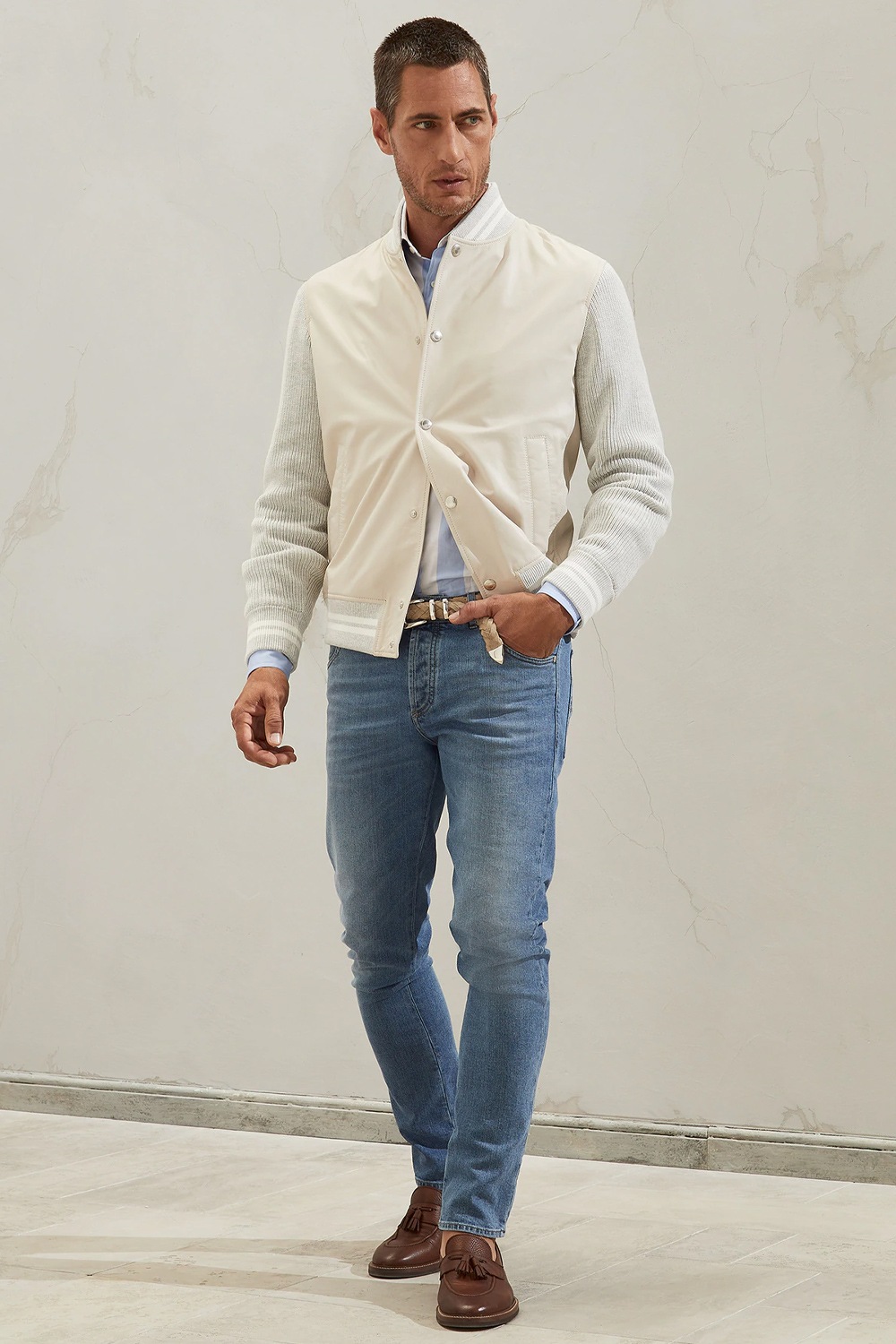 Mid-Wash Denim
Mid-wash denim is a go-to staple for spring and summer seasons. A few shades lighter than dark or raw denim, it's casual and goes with everything. From casual shirts and polos to a dressy tee, silk tank top, or blazer and blouse for ladies.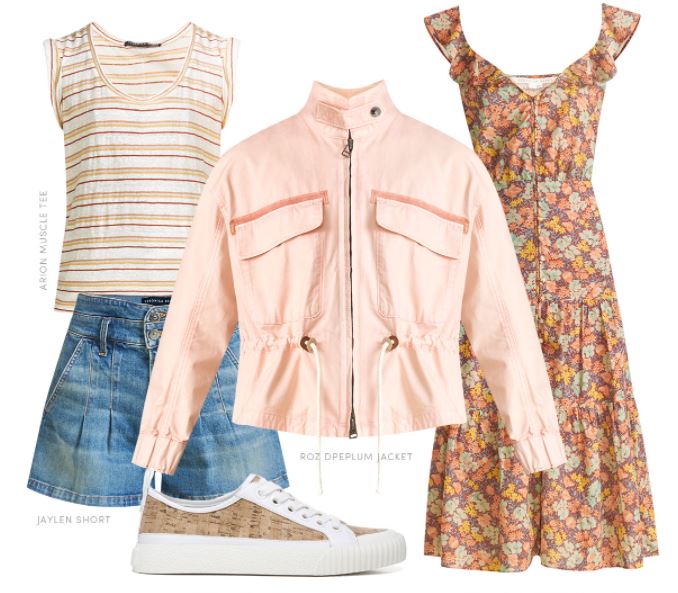 Warm-Weather Layering
Piling on layers when the sun is shining may not seem like a practical thing to do, but adding spring layers makes an outfit more interesting and stylish for sure if done in the right way. Lightweight jackets, cardigans, and overshirts worn over t-shirts, casual shirts, thin sweaters or dresses and tops adds unique appeal. Plus who doesn't want to add a layer as the sun drops?