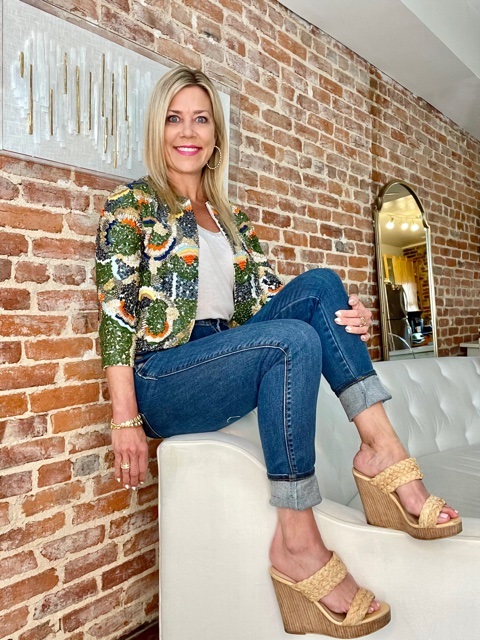 4 Jeans, 4 Ways to Wear Them
.
Spring denim is an absolute must-have, from cropped jeans to kick flare, straight leg and cuffed these jean styles take you from casual days at home to beach vibes or elegant nights on the town, all in how you style them. Casual days at the office or client meetings, try cropped wide leg denim with a spring blazer and sandals. Have a daytime event and want to look your best? Straight leg jeans give you so many options. Kick flare and cuffed denim look fresh this season with blouses, cotton tops to silk tank tops and more. See our styling suggestions for each of these 4 must-have spring jean styles.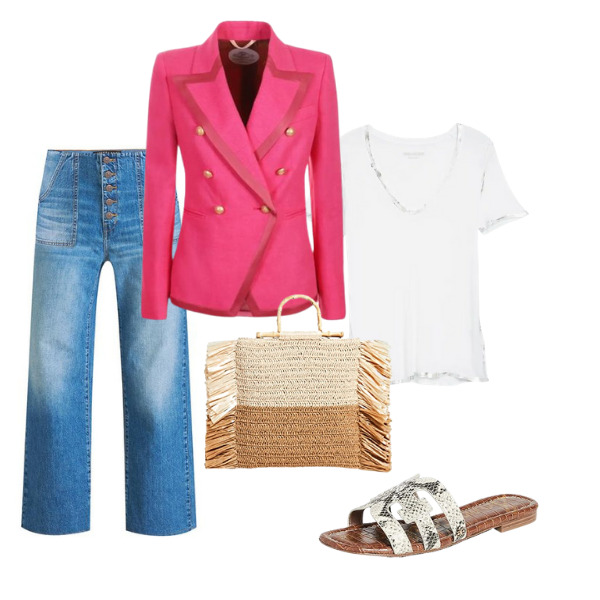 Cropped Wide Leg
The perfect jean for spring to dress up or down is the Cropped Wide Leg. Perfectly paired with a linen blazer and tee with sandals for weekend brunch or shopping. Dress it up with high heel sandals for the office or a print blouse with high heel wedges for work to weekend. Relaxed casual vibes with a silk tank top and metallic flip flops. No matter how you style, make sure you shop a pair below.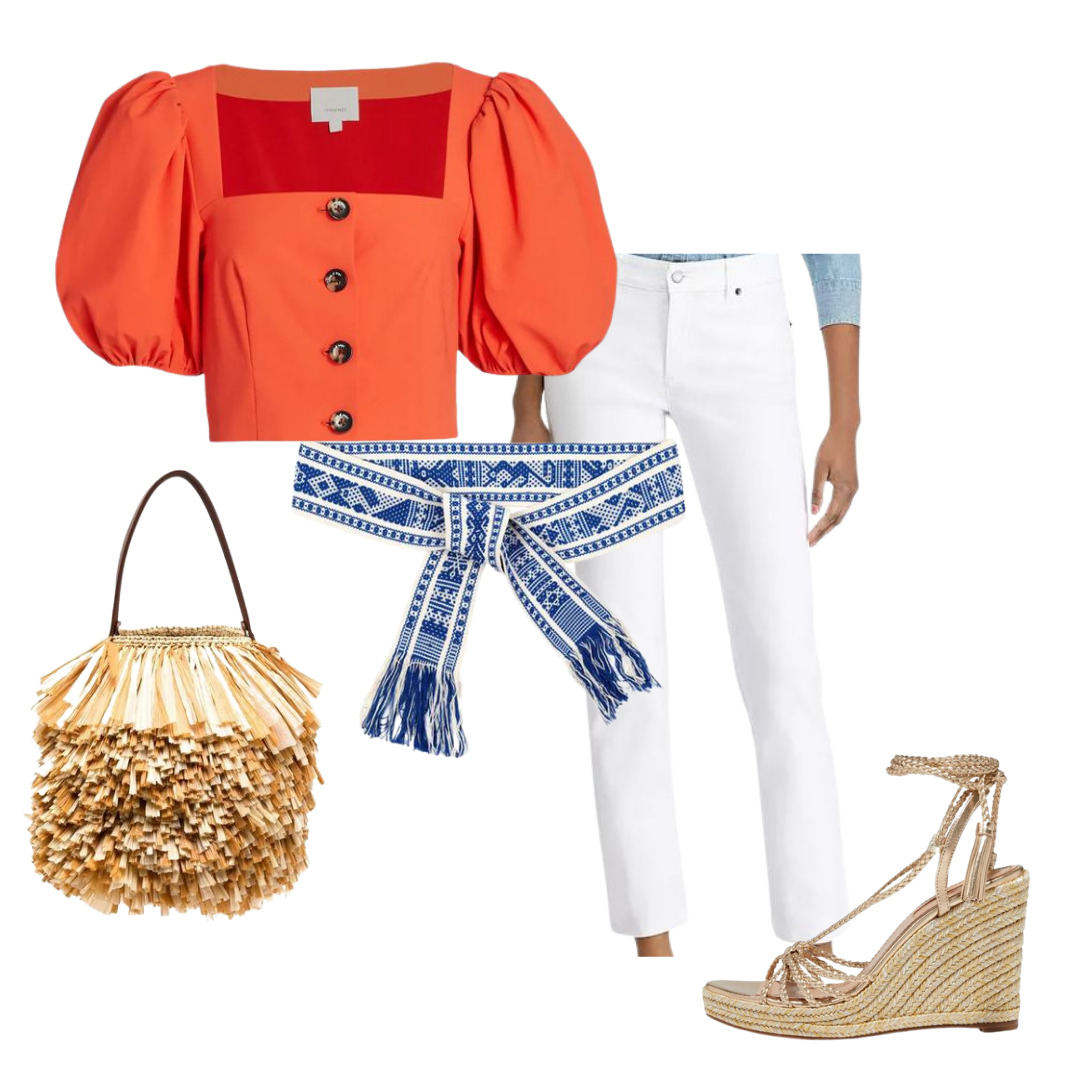 Straight Leg
Slip into a pair of straight leg denim and slide into comfort. This versatile style of jeans is perfect for casual daytime with an elevated tee front tucked and slides. Dress up straight leg denim with a puff shoulder top or tie-waist blouse to create curves. Pair with a print blouse belted at the waist to give dimension. Espadrilles, dressy flip flops work well for daytime, adding height to lengthen your legs for a dressier look with high heel sandals or wedges.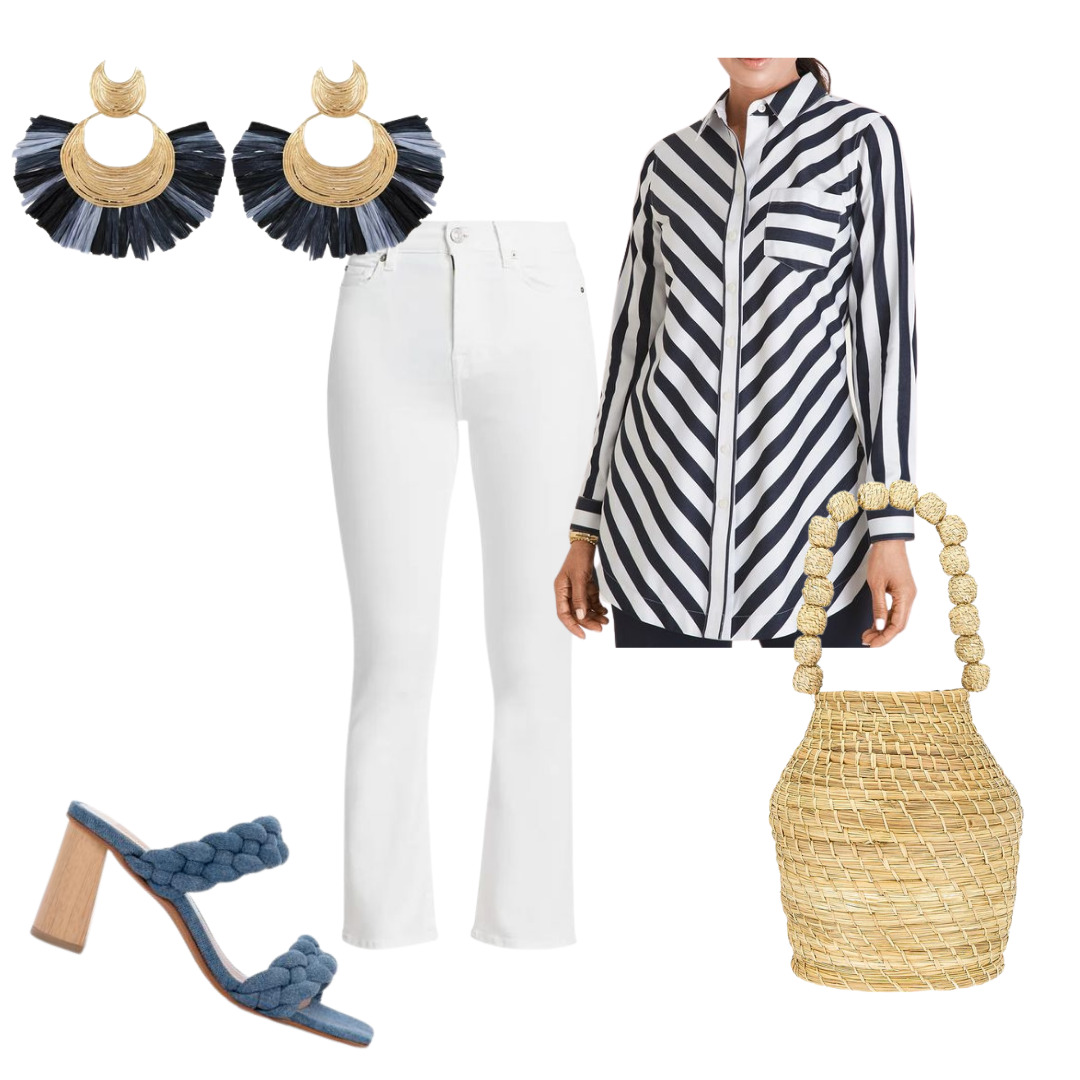 Kick Flare
A new, modern style of jeans is the kick flare. Commonly in a cropped style, which is perfect for spring and summer. These jeans should have a fitted legline on you and should end about mid-calf in order to showcase the flare. This is key to finding the right pair for you. Remember you can always have the length tailored, though that could take out some of the flare. Kick flare jeans are best paired with a front-tucked shirt or blouse which is a style everyone can pull off. This can be worn with a boyfriend blazer or a regular blazer with sleeves pushed up to your elbows. The key is to wear them with a heeled shoe or sandal to elongate your legs and showcase the flare.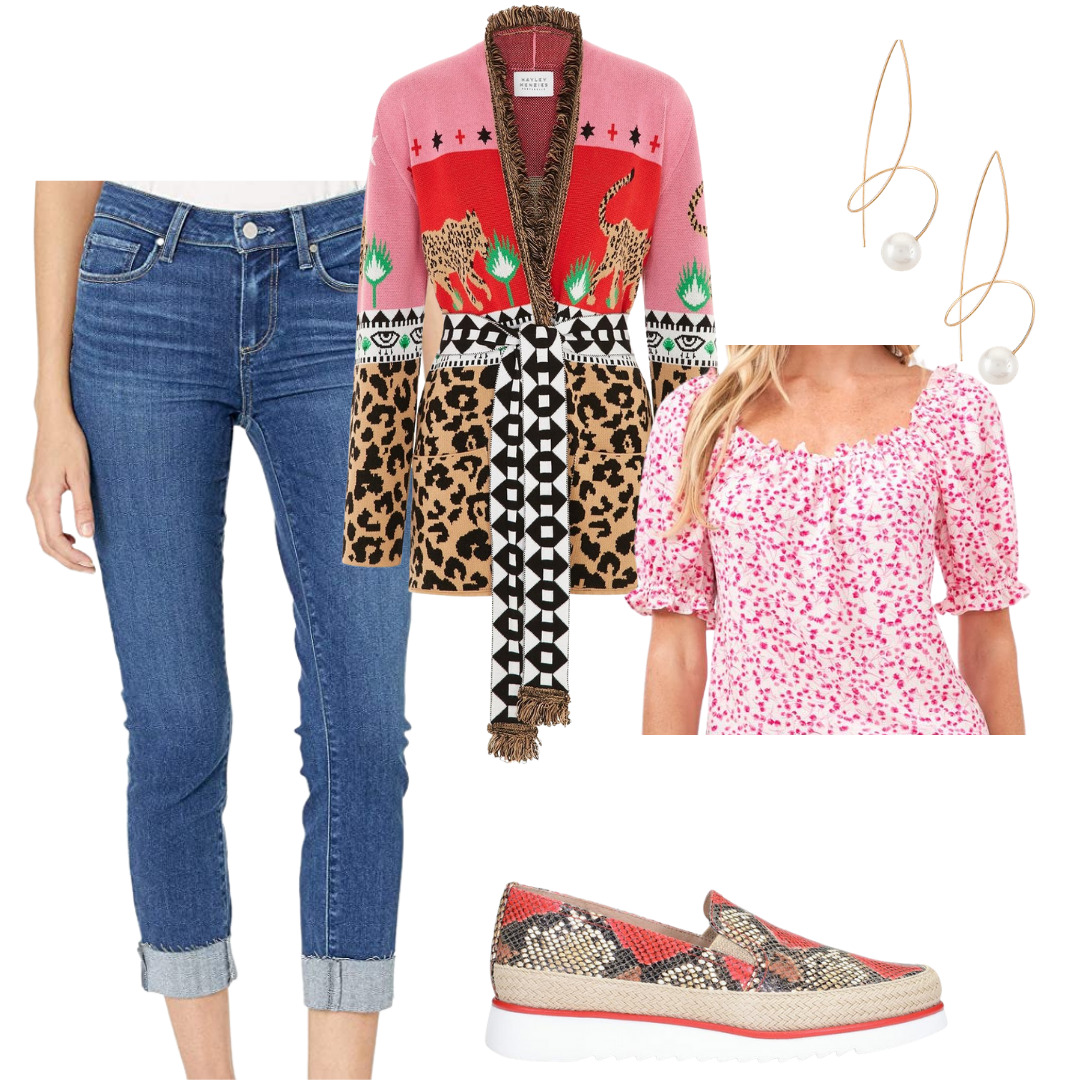 Cuffed
Skinny fit to boyfriend style, cuffed jeans are a modern, fashion-forward way to wear denim. This style works in most climates and is perfect for traveling on the plane then add chic sunglasses and a blazer for lunch when you arrive. Cuffed jeans go from casual look with a dressy tee to more elevated look with a blouse or silk tank top and high high sandals.
Ready to update your denim and have a fresh, new look for spring? Feeling a bit ho hum in what you are wearing? Give your closet and your wardrobe an upgrade with our Spring Style Refresh. 
Download our SPRING WARDROBE CHECKLIST to make sure your closet is filled with the essentials.