Holiday Outfits to Make a Style Statement This Year
.
Sequins & Beading
Dare to be different in sequins that make a splash. Black, gold, and metallics are standard and expected. Instead opt for the unusual in ombré sequin dresses. The color variation makes a statement. Opt for unique colors such as purple, green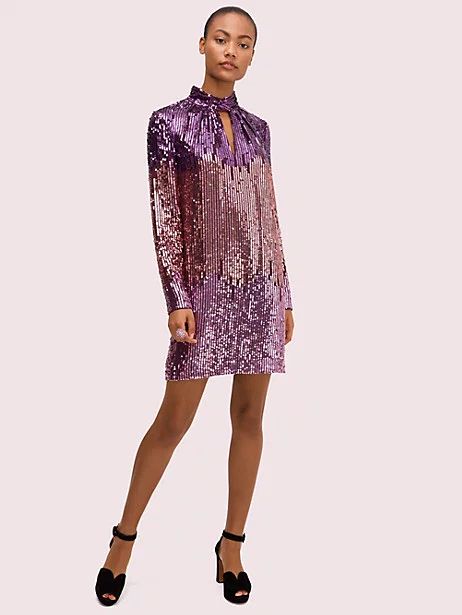 Feather
Wow them in feathers this holiday season! Feathers are classic and sophisticated, and make your outfit look modern and feminine. Adding one pop of feathers to your outfit can elevate your whole look. Feathers give a fun, flirty vibe to tops, blazers, jeans, dresses and more. Feathers can be worn for date night to holiday soirée, an office party, or family events. 
Metallics
Metallics add just that touch of sparkle and shine to any holiday outfit. Metallic pieces work for the office to daytime holiday get togethers to swankier holiday affairs. Add a touch of metallic in a metallic sweater, metallic blouse underneath a cardigan or blazer, or metallic pants such as tuxedo pants which give a modern vibe without being too flashy.
Plaid Suits & Sport Coats
Men, step out in style this holiday season wearing a plaid sport coat or suit. Don't be basic in navy or gray plaid, instead choosing burgundy, greens, berry or bolder blues for your plaid. You will make a statement at any holiday party in this.
Jewel Tone Velvet Blazers
Make a bold style statement in rich velvet dinner jackets. Jewel tone colors of burgundy, blue, emerald green, and purple are eye-catching this holiday season. Pair a velvet blazer with a turtleneck sweater and dark jeans or trousers for a polished, modern look.