Wear the latest trends and styles demonstrated by these fashionable celebrities. From classic conservative to edgy rocker, these celebrities stand out in their statement making styles.
Meghan Markle: Classic Conservative
Meghan Markle, Duchess of Sussex is an American-born member of the British royal family and a former film and television actress known for staring in Suits. Meghan Markle is quickly becoming fashion's new "it" girl. Her style has evolved from crisp button-downs and blazers to sleek dresses, pants suits, and pencil skirts with polish. Her style is royally unconventional, effortlessly cool, and a true representation of a fashion journey. Shop her style HERE.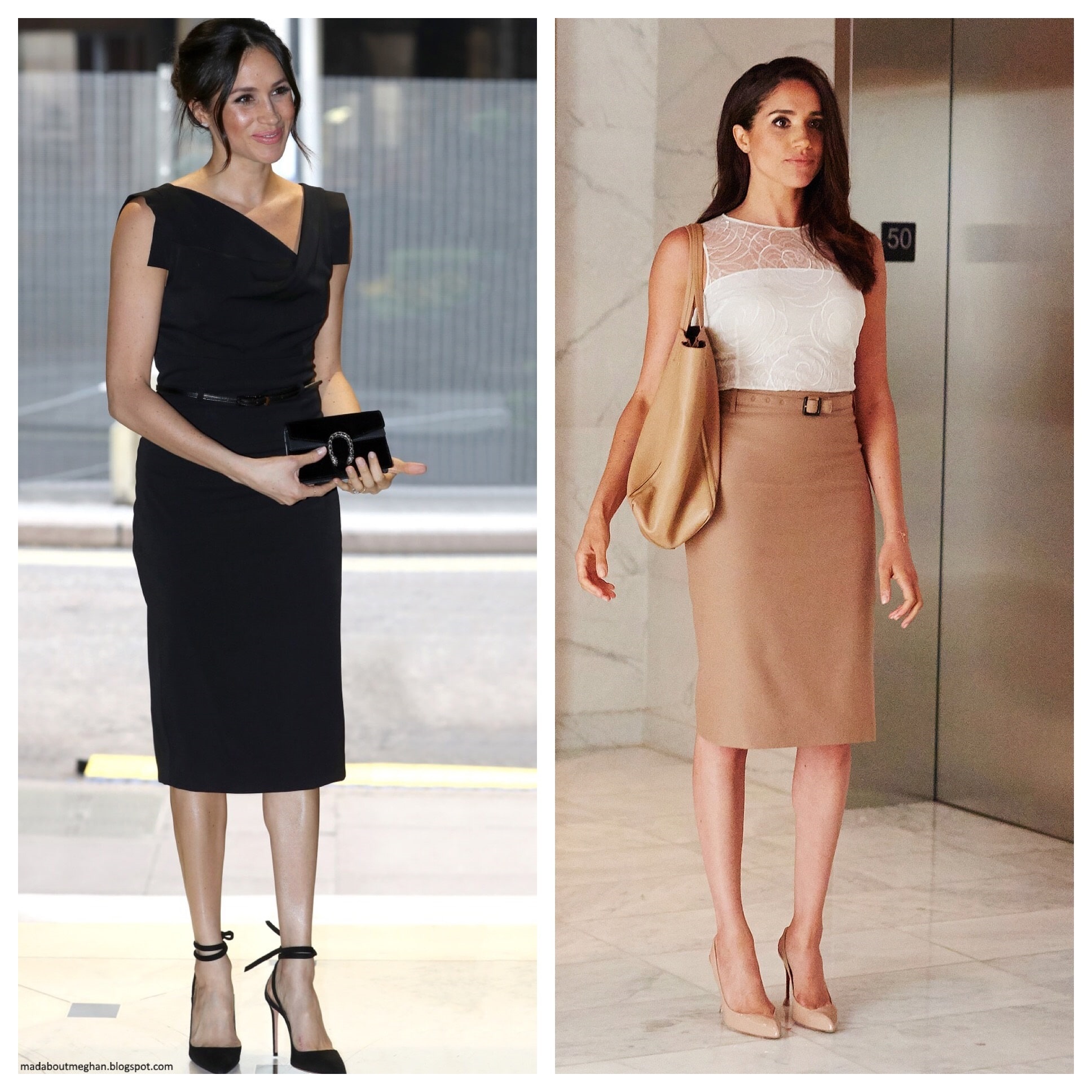 Reese Witherspoon: Casual Refined
Reese Witherspoon, a beloved American actress known for films Legally Blonde, Sweet Home Alabama, Walk the Line, struts on set and off with her classic refine style. Simple silhouettes of A-line skirts, sheath dresses, denim and blouses with flats give her a laid-back casually refined style.
When she dresses up elegant glam is the name of the game. Fitted gowns and cocktail dresses with sophisticated details are her go-to style. Shop her looks HERE.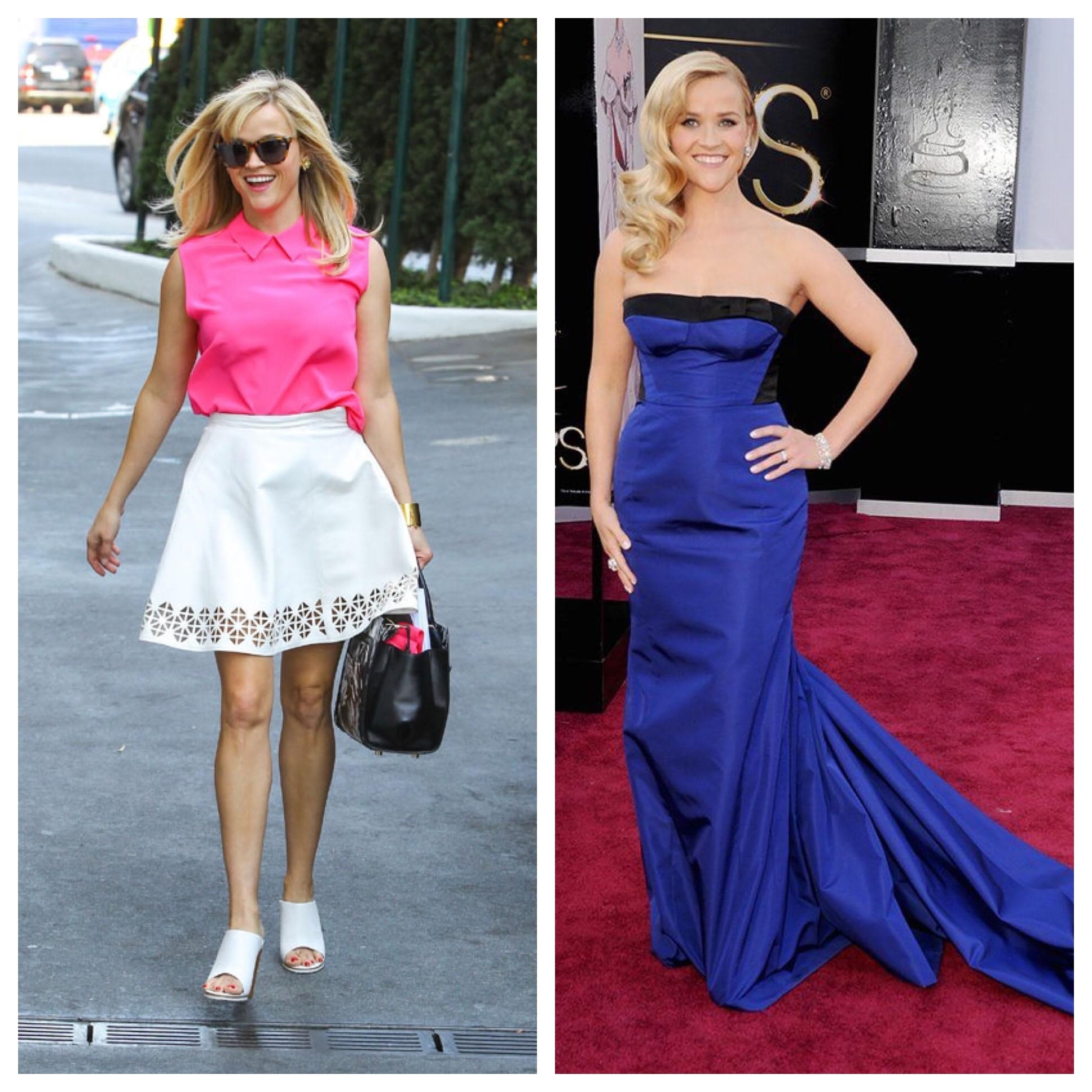 Charlize Theron: Modern        Fashion-Forward
Charlize Theron is a South African and American actress, producer, and fashion model known for her fashionable daring style. She chooses sexy silhouettes with avant garde details such as sheer dresses and mesh lining with dramatic draping. Shop her style HERE.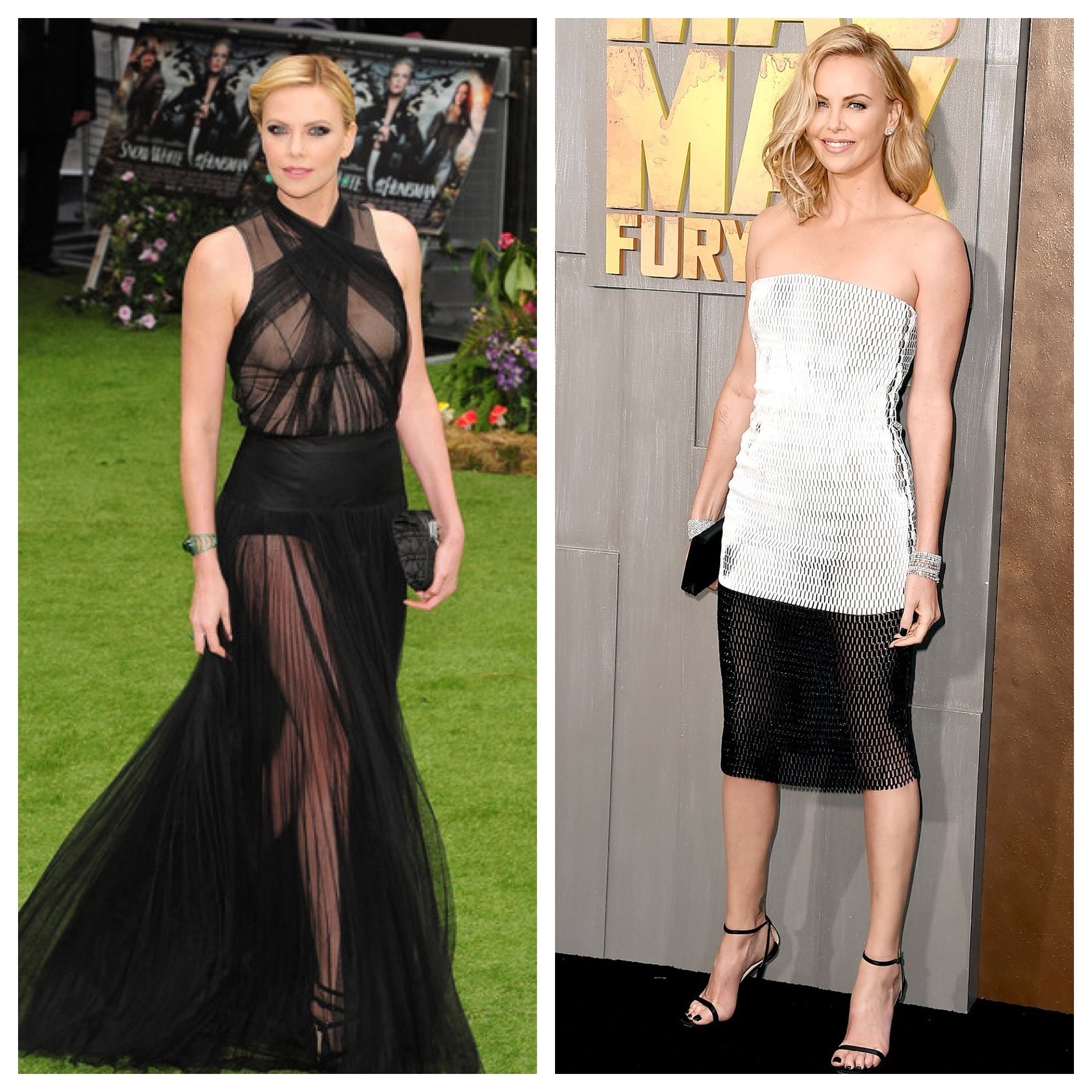 Gwen Stefani: Edgy Rocker 
Gwen Stefani is an American singer, songwriter, fashion designer, and actress. She is the co-founder and lead vocalist of the rock band No Doubt.  The singer's off-duty style is just as fierce as her on-stage fashion. Her style has evolved from queen of punk-rock, combat boots, and crop tops to Old Hollywood glamour now embracing her softer side in sweeping silhouettes and frothy tulle creations. Her look is constantly evolving. Shop her style HERE.