De-winterize your closet for spring to stay on trend no matter the weather. Replace winter's heavy fabrics and colors with spring's bright hues, flirty clothing styles, and sassy spring footwear for an updated spring fashion style.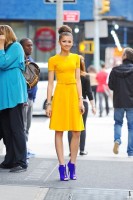 Transition Your Shoes…Take out winter's boots, dark colored high heels and flats + calf-hair or animal skin fabrics. Replace with cut out booties, open toe high heels. Adding a spring shoe to a winter outfit transitions your look to spring style.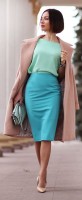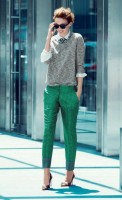 Stash winter's dark colors of burgundy, gunmetal gray, brown. instead opt to wear lighter spring colors…lilac, blush, white for a fresh spring style.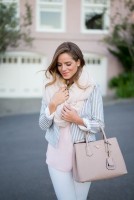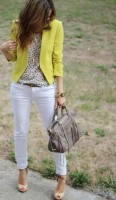 Replace winter pants and skirts (velvet, dark leather, suede) with spring neutrals.  Pair white jeans or pants with thin knit cardigans and sweaters to stay cozy with spring style. Ankle length pants look chic in bold spring colors of blue, fuchsia, buttercup yellow or spring's neutrals of iced coffee, navy, pale gray or blush. Style with spring print flats or strappy high heels.
Shop the Look:
[soliloquy id="6126″]
For more spring fashion trends, check out Divine Style's Four Transition to Spring Trends.