With Coachella right around the corner you'll need to know the latest in Festival Fashion & Style. While bohemian or boho chic is a go-to, here are 5 trending items you need to elevate your style game for the music festival season. From Coachella to Bonnaroo to Firefly look chic this festival season in these 5 hot trends for festival style.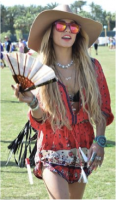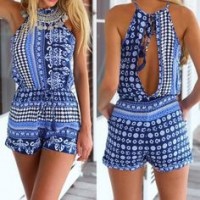 Rompers…
Rompers are an easy outfit choice for an effortless style yet comfortable for your long day of music. A big trend in rompers this season is the open back; and as we may have seen this before in years past, it's making a big comeback with its simple yet delicate, chic look.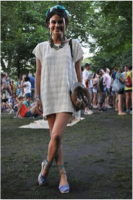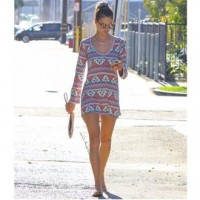 T-Shirt Dresses
Like rompers, t-shirt dresses are simple, effortless, and TOTALLY necessary in your festival wardrobe. They are easily paired with almost any shoe (yes even sneakers) and you can pile on the accessories!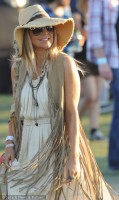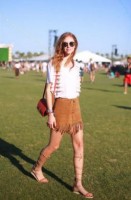 Fringe 
We all have that one cardigan that we just can't seem to get rid of because it never seems to go out of style well when it comes to music festival fringe is your cardigan that you shouldn't get rid of. Fringe is such a classic and goes perfect with the hot weather and sandy grounds, it'll also give you the boho touch that everyone needs. Wear it on a vest, sandals, or even shorts.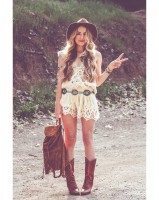 The Belt
A belt can make or break an outfit, make it dressy or make it casual, and over-all complete it. This year try belting your rompers, dresses, and shirts- even those that you would never think to belt. Belting could surprisingly transform your look from okay to celebrity status.
Hats and Hair Glitter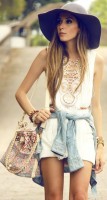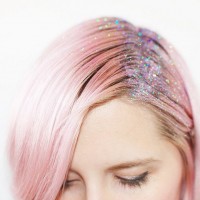 Hats are festival must-haves, they protect your head from the heat, keep the sun out of your eyes, and most importantly are a huge style trend! And good news, this year you can pull off almost any brimmed hat or even steal your dad's baseball cap.
Hair glitter, now this is something borrowed from the 80s/90s but on trend this season. Although it is a trend of preference, those who do like it- rock it! The glitter looks best when put on/ near the part line but experiment with this and see what you end up with!
Shop Key Festival Pieces:

*This fashion blog is written by Megan Marine.