Rick is a busy CEO of a company who travels weekly for work. He is single man living in the Washington, DC area and wants to look stylish and modern both for date nights, evening events, and to look pulled together for work functions. He chose a Closet Edit + In-Home Styling Session to help refine his current style making getting dressed and packing for travel a simple easy process.
Rick downloaded Divine Style's ultimate wardrobe checklist for men ensuring that his wardrobe contains the men's style essentials to create outfits. Then we begin the closet edit process with a style questionnaire and sit down session to address his styling needs.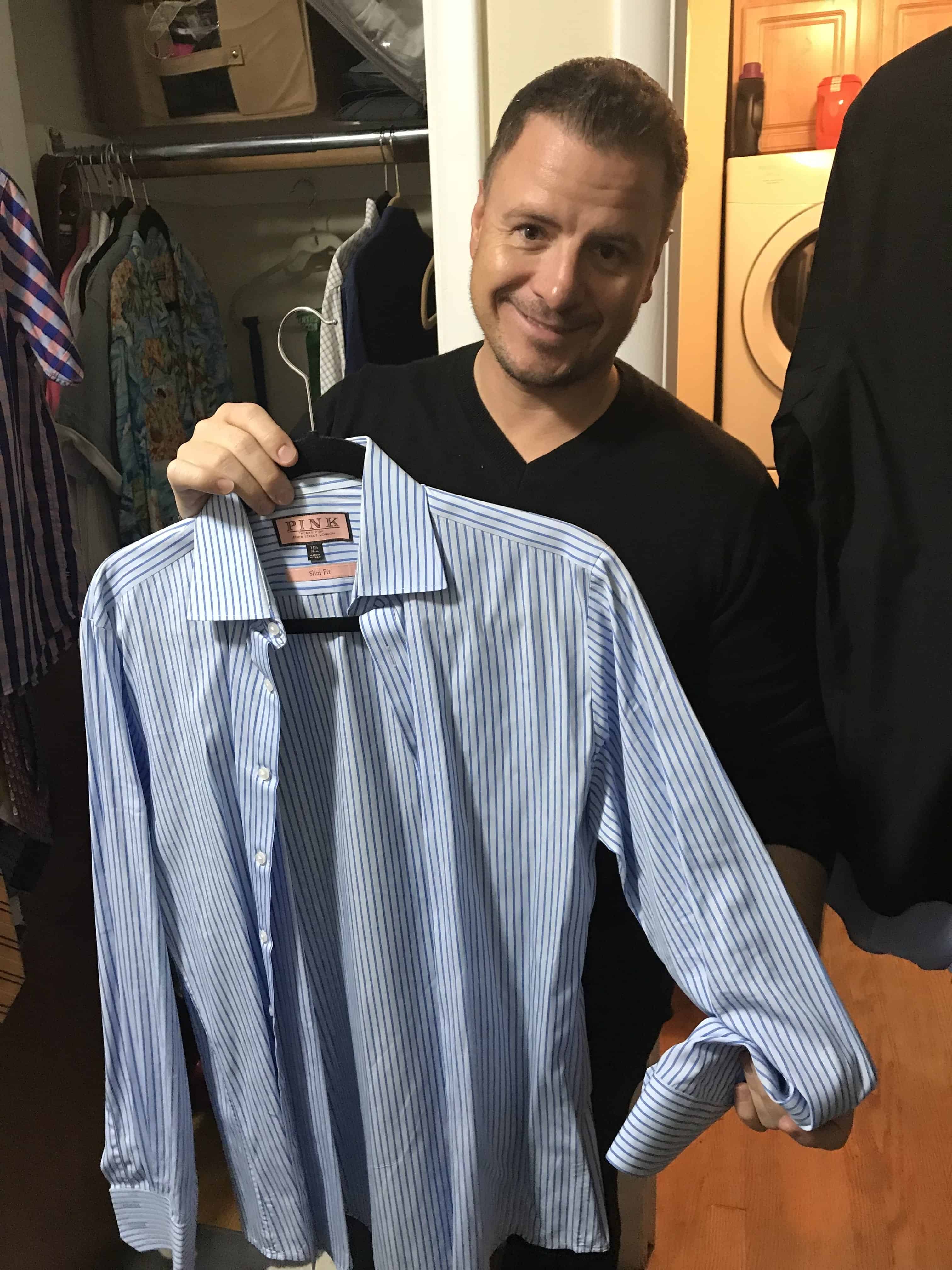 Getting the Best Fit
We go through your closet with you, piece by piece, teaching you what to look for to achieve the best fit for button-down shirts, casual shirts and henley's, blazers and sport coats, slacks and dress trousers, denim and more.
Shoes
Whether you own 5 or 105 pairs of shoes, we assess your shoe options making recommendations for care, style options to compliment your wardrobe, and analyze both the quantity and quality of what you own to teach you how shoes can be worn as an outfit "completer" piece.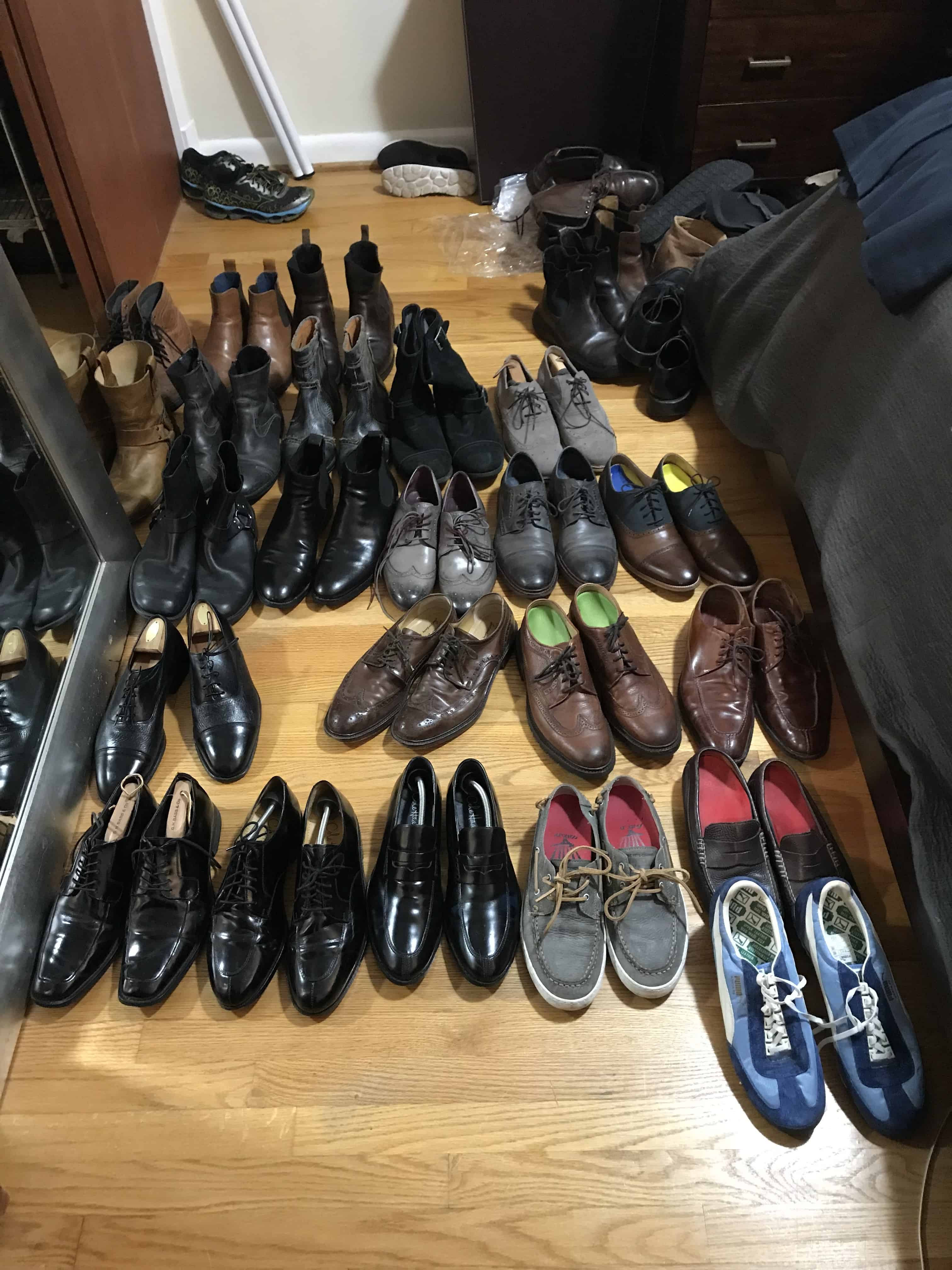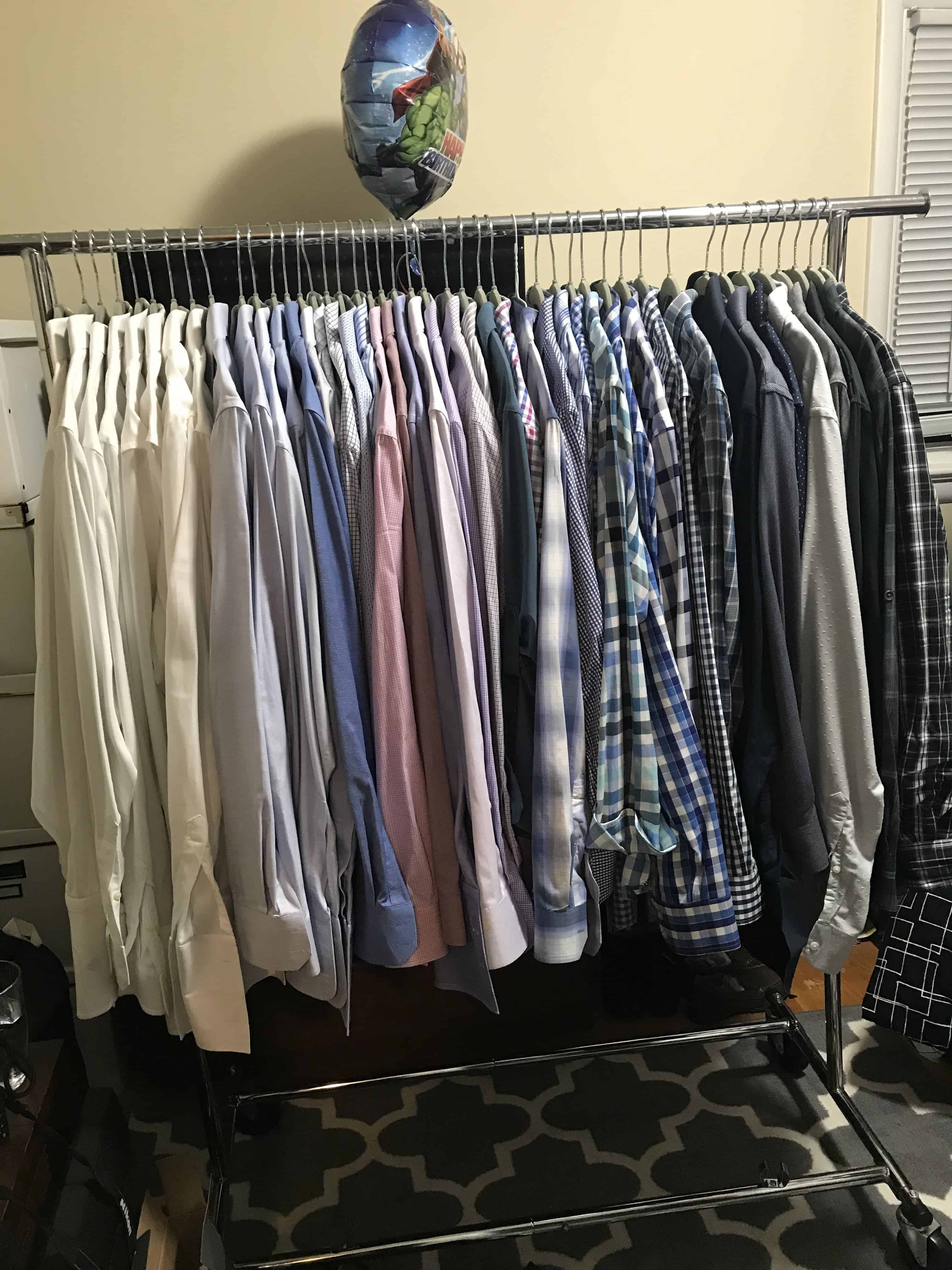 Merchandise Your Clothing
Organizing your shirts both by style and function, plus color allows you to see clearly what you own, where your closet is lacking, and what you might be over-purchasing that is too similar.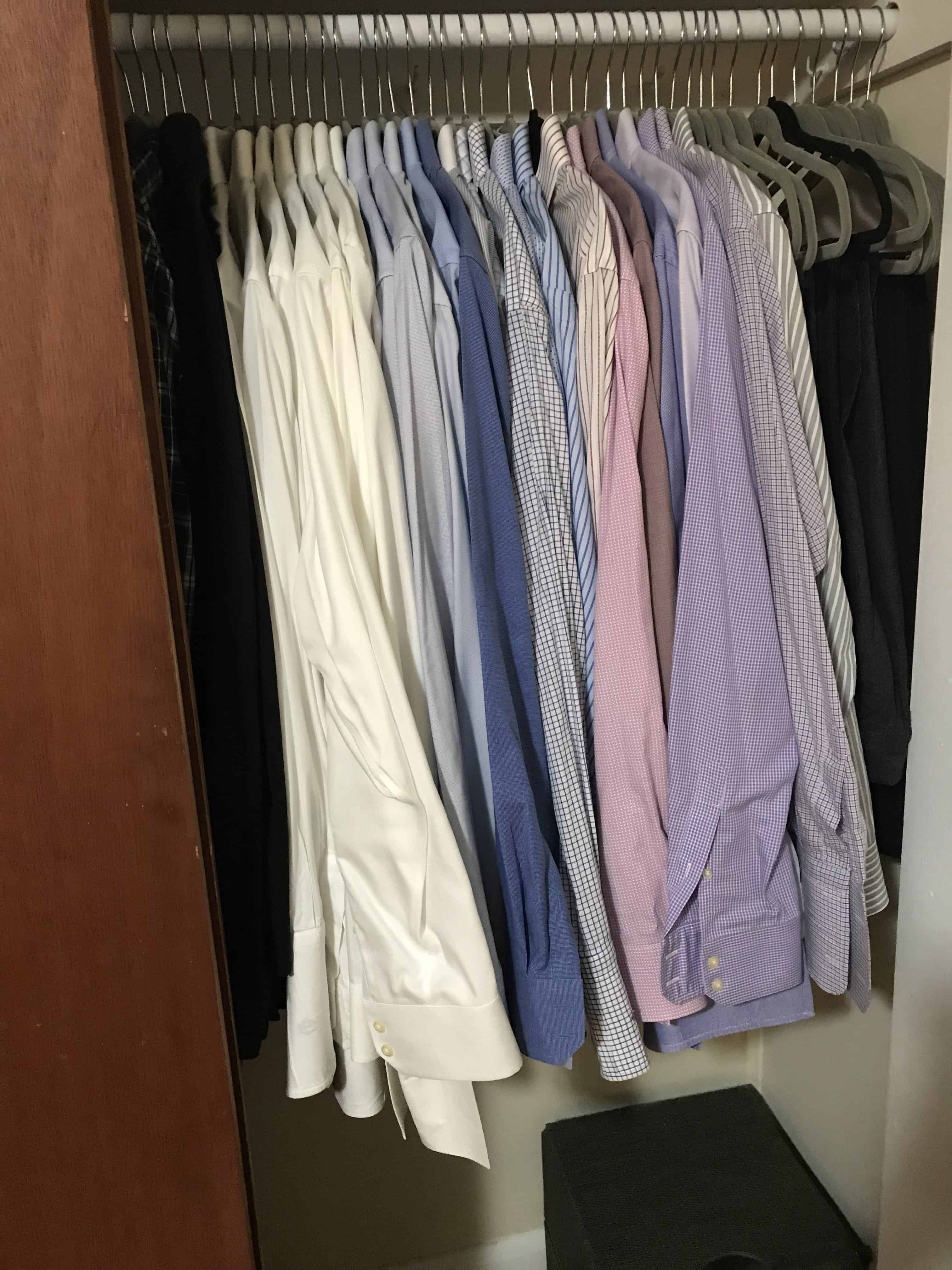 The Finished Closet
Each client's closet is customized to fit both their space, design, and lifestyle to make getting dressed an easy, fun experience.
We set up this client's closet to suit his high level of accessories and shoes by giving him an accessory closet. This makes it easy to put an outfit together and head to one closet to select shoes, belts, watches, hats, and more to compliment his look.
Based on his business travel, evening work events, and desire to look trendy and modern for date nights, we designed one side of the closet with sweaters, layering shirts, and casual button-down shirts to compliment the blazers. The other side of his closet contains suits, sport coats, and slacks to wear for client meetings, business presentations, and dressy evening events.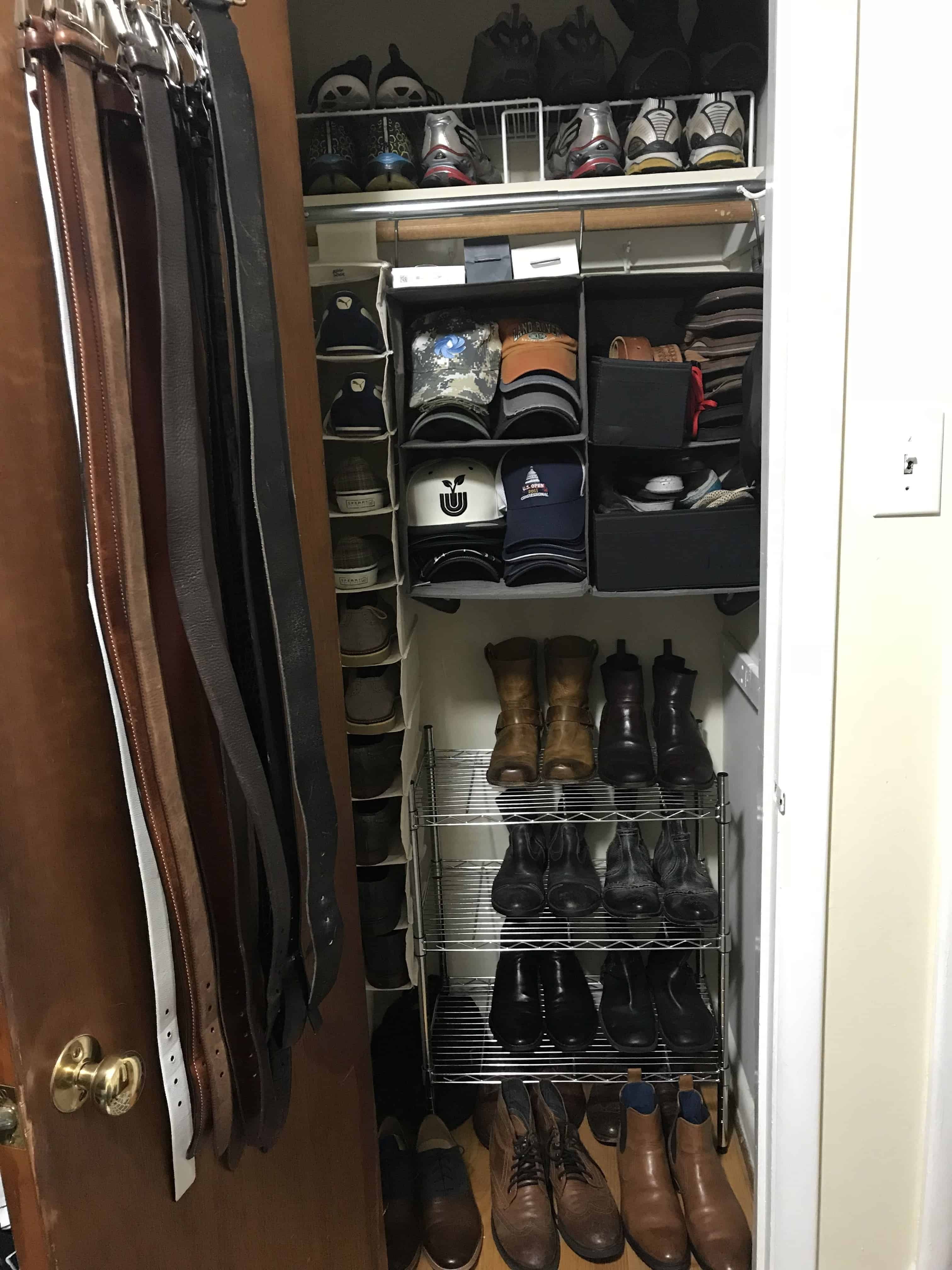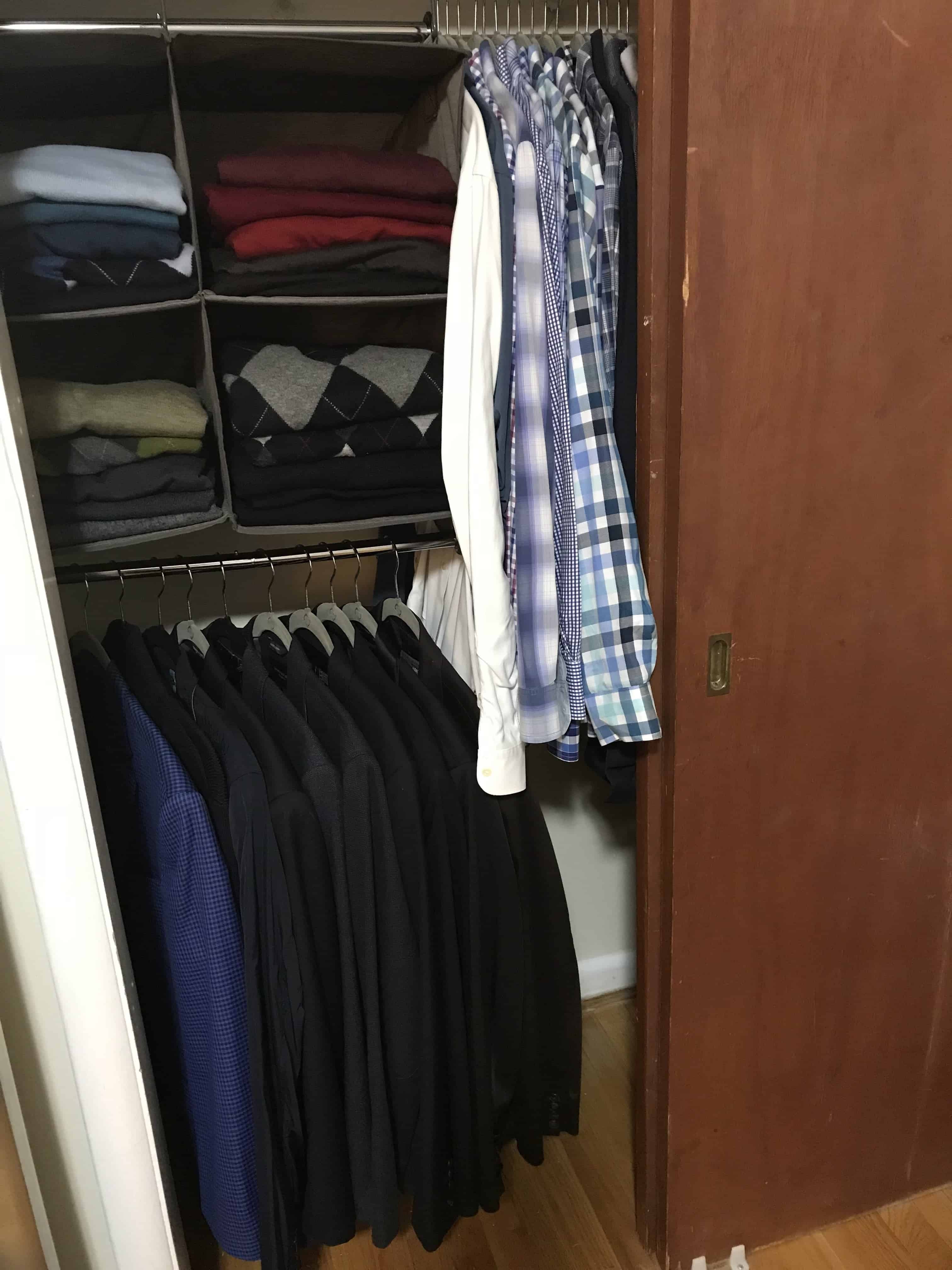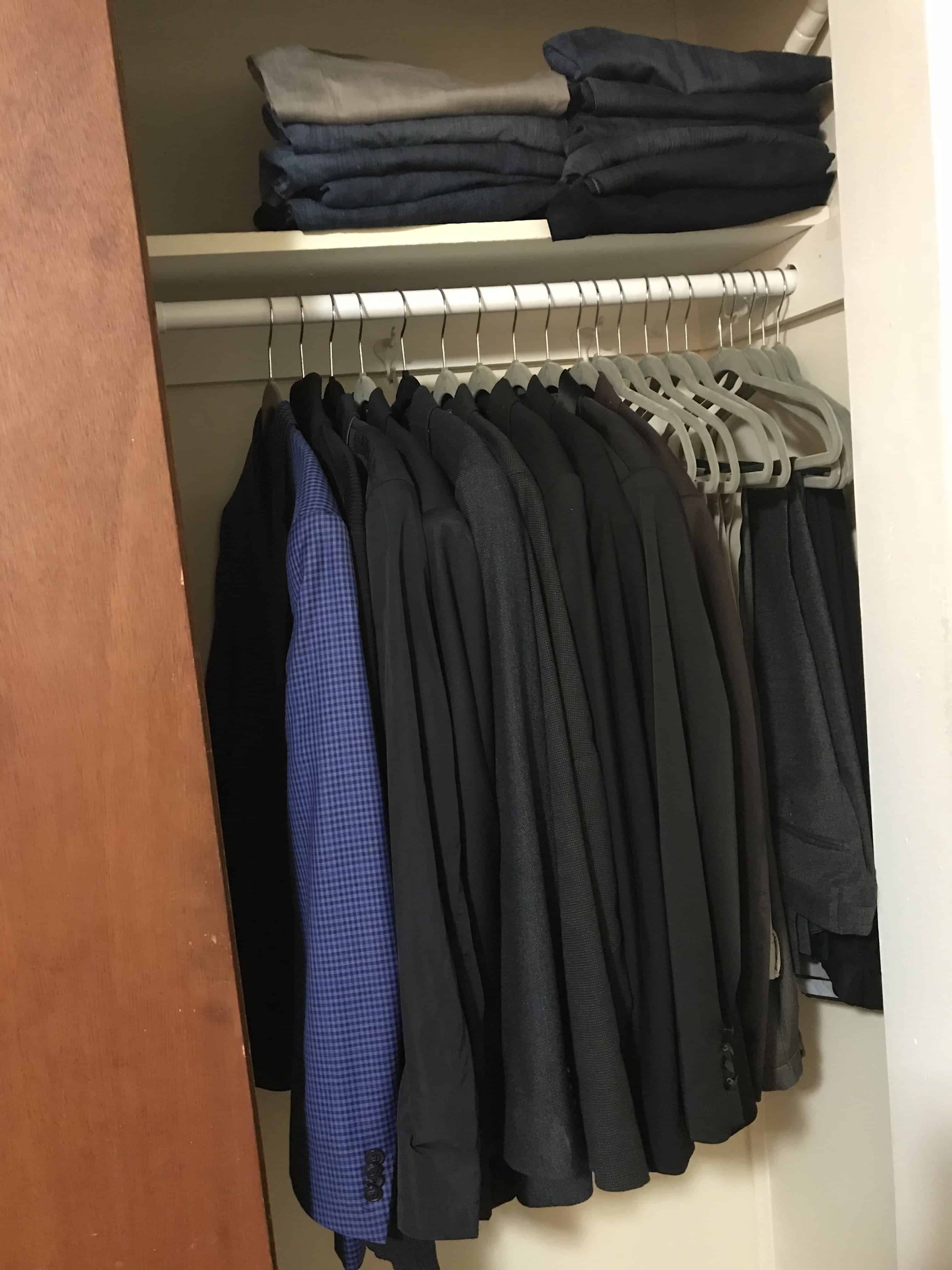 If your closet doesn't let you get dressed with ease knowing what fits your body and lifestyle, let Divine Style merchandise your closet. We'll show you the best fit and styles to wear putting together outfits with what you own. Let us make your closet look like a men's designer store. Download the men's wardrobe checklist and contact us to set up a closet edit session.
I wasn't aware of how my disorganization and clutter in my closet was truly impacting my style. I tended to wear the same pieces over and over again as my closet was full of pieces that I did not fit me well or I did not know how to wear. Thanks to Divine Style my closet is now organized to suit my busy lifestyle and I can get dressed daily for business and evening events with ease. I look forward to implementing your style recommendations.
-Rick, CEO