Slip into these luxurious pajamas and loungewear outfits to be comfortable in bed and at home.   Look sexy yet feel great.  Add a little lace at the neckline or cuffs of pants and sleeves to add allure.  Scoop neck and v-neck tops reveal some skin and show a more feminine side.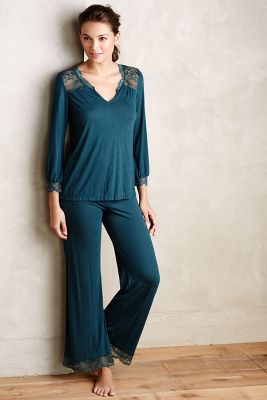 This Calvin Klein layering set is perfect for chilly evenings with a removable top layer when you get hot.  The silk contrast lining gives it some flair.  Add this over a chemise or camisole for added sex appeal.
Layer a cozy sweater legging with a loose top cinched at the waist to give you some definition.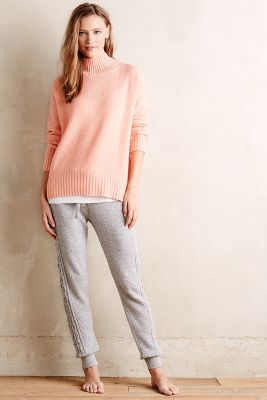 Perfect casual top with cross-over back. Add jewelry to make this look GLAM!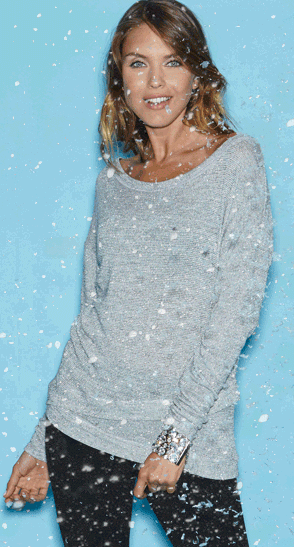 Here's to look chic while lounging at home this season!