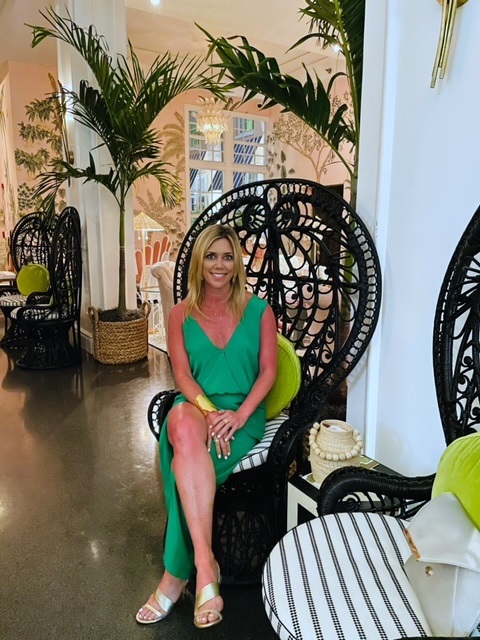 Palm Beach Style...Dining, Shopping & Cocktails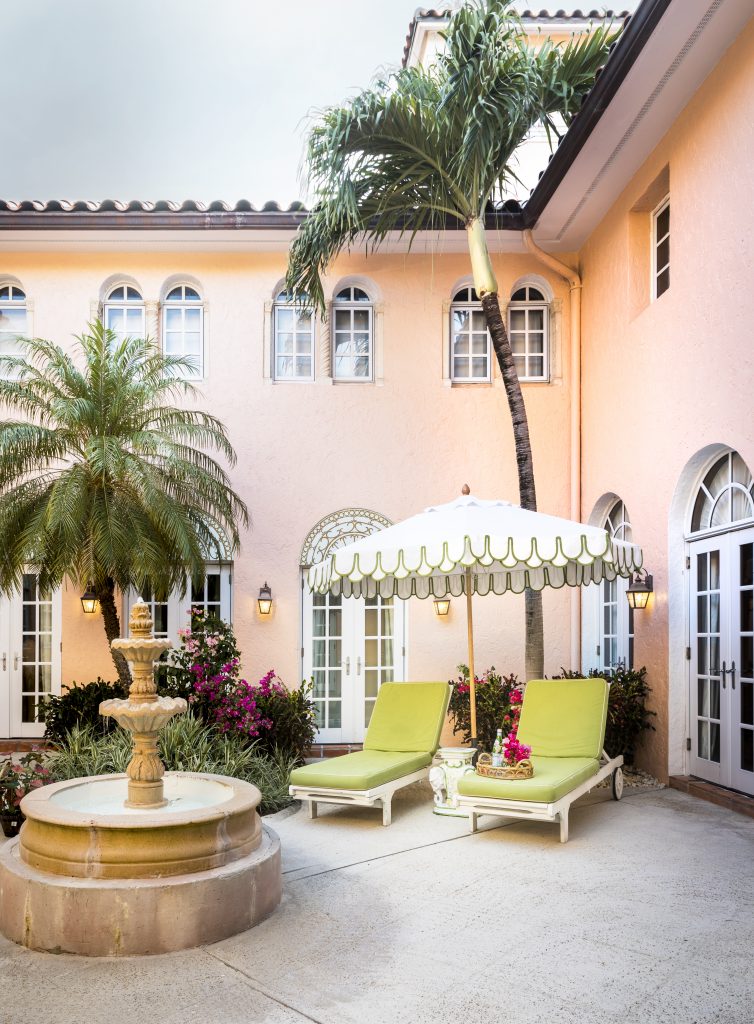 Boutique Hotels
The Colony hotel is simply Crème de la crème. The stunning decor, gardens, grounds, along with the outdoor dining and bar cannot be surpassed. Stay in the Villa Jasmine by Aerin Lauder, granddaughter to Estee Lauder, with a chic modern design aesthetic. White Elephant Palm Beach, a luxury hotel based off the Nantucket hotel concept showcases Mediterranean architecture with a stunning pool and modern luxury for your stay. The Chesterfield, another boutique hotel while lovely seems a bit dated in decor and presentation. The Brazilian Court Hotel and Tideline Ocean Resort and Spa are both noteworthy, giving you the on island Palm Beach experience.
Wining and Dining
Palm Beach offers stellar dining, both for food and ambiance. Buccan offers an exclusive modern take on American cuisine with James Beard award nominee Clay Conley as chef. The sweet corn agnolotti is amazing yet light while the white asparagus tart is simply divine! Hands down our favorite bites while in Palm Beach. Shaved white asparagus with buttered king crab seasoned with tarragon...it is out of this world! The bar is the perfect spot to grab an after-dinner drink. BICE, modern Italian dining, is both exquisite in the food and the dining ambiance. BICE offers an amazing selection of salads (eating light is key in Palm Beach's warm climate) such as the crab salad with pumpkin and corn or grilled prawns with vegetables and tropical fruit. Pastas, veal and superb fresh fish. A modern take on Italian dining. Renato's, one of the prettiest gardens to dine in for lunch or dinner on Palm Beach. The Fiori di Zucca, or zucchini blossoms with smoked mozarella and ricotta plus sundried tomatoes is exquisitely created. A favorite, over some I've had on the Amalfi Coast! The Insalta Di Pere or pear salad with goat cheese is divine while they offer seasonal special salads and dishes equally good. The Carciofi alla Romana was bland at best and something you could open a can of at home. Lola 41, a newer hot spot at The White Elephant resort, grounds are gorgeous and outside bar is exquisite to perch with cocktails. The service is top notch. The food, while good, was a bit underwhelming for the expectations. We dined on shareable appetizers and salads with wine and martinis.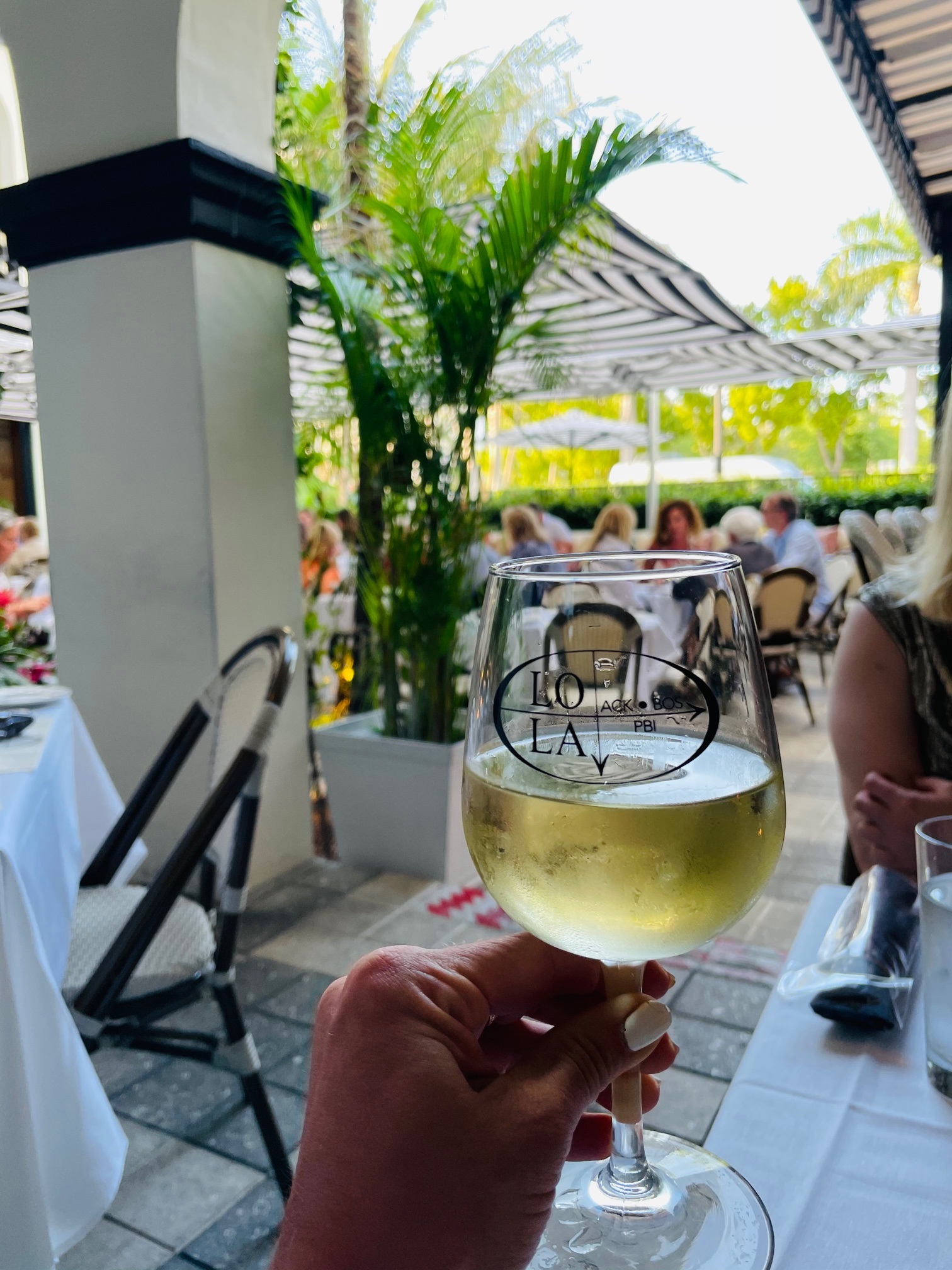 ---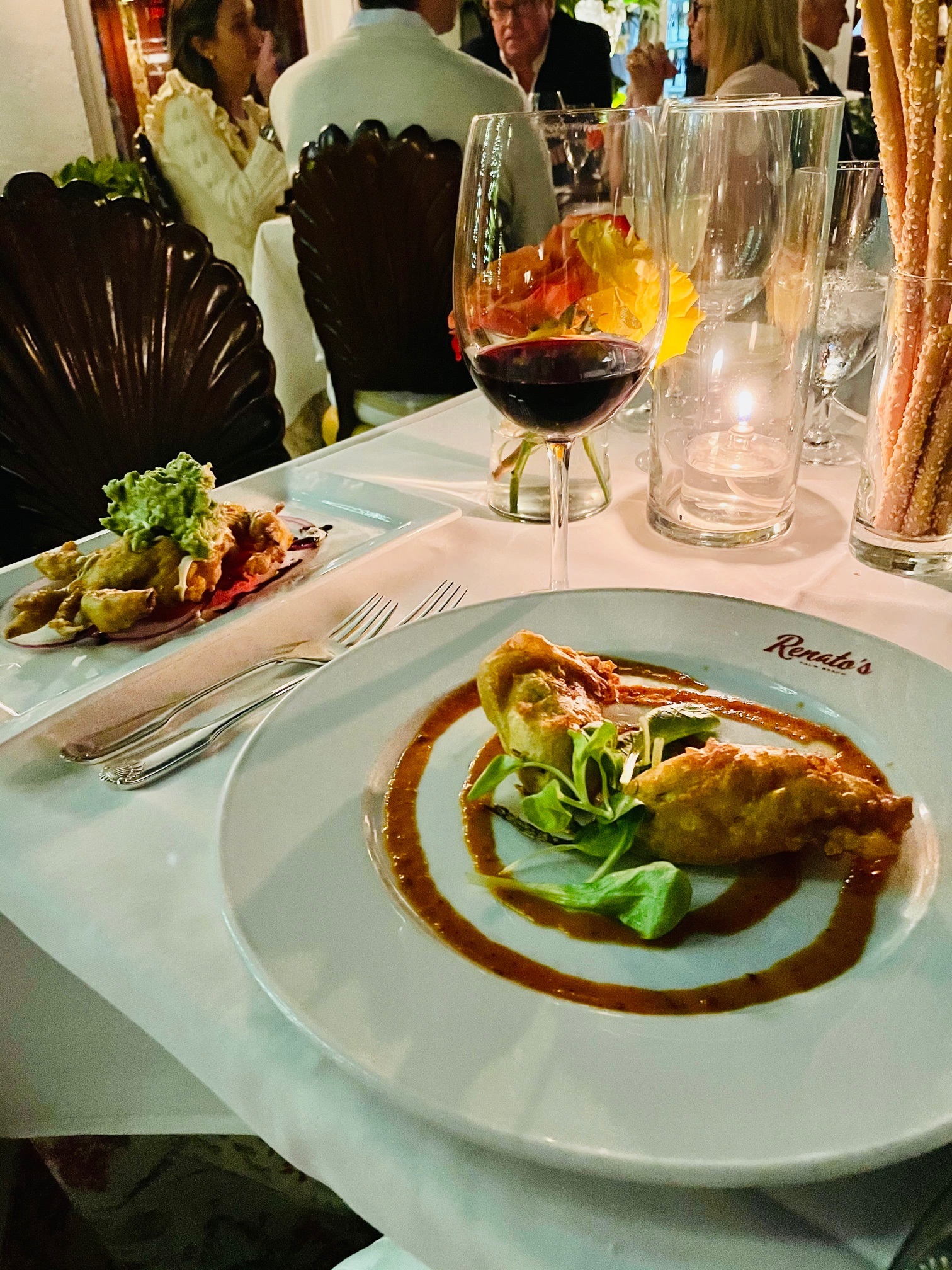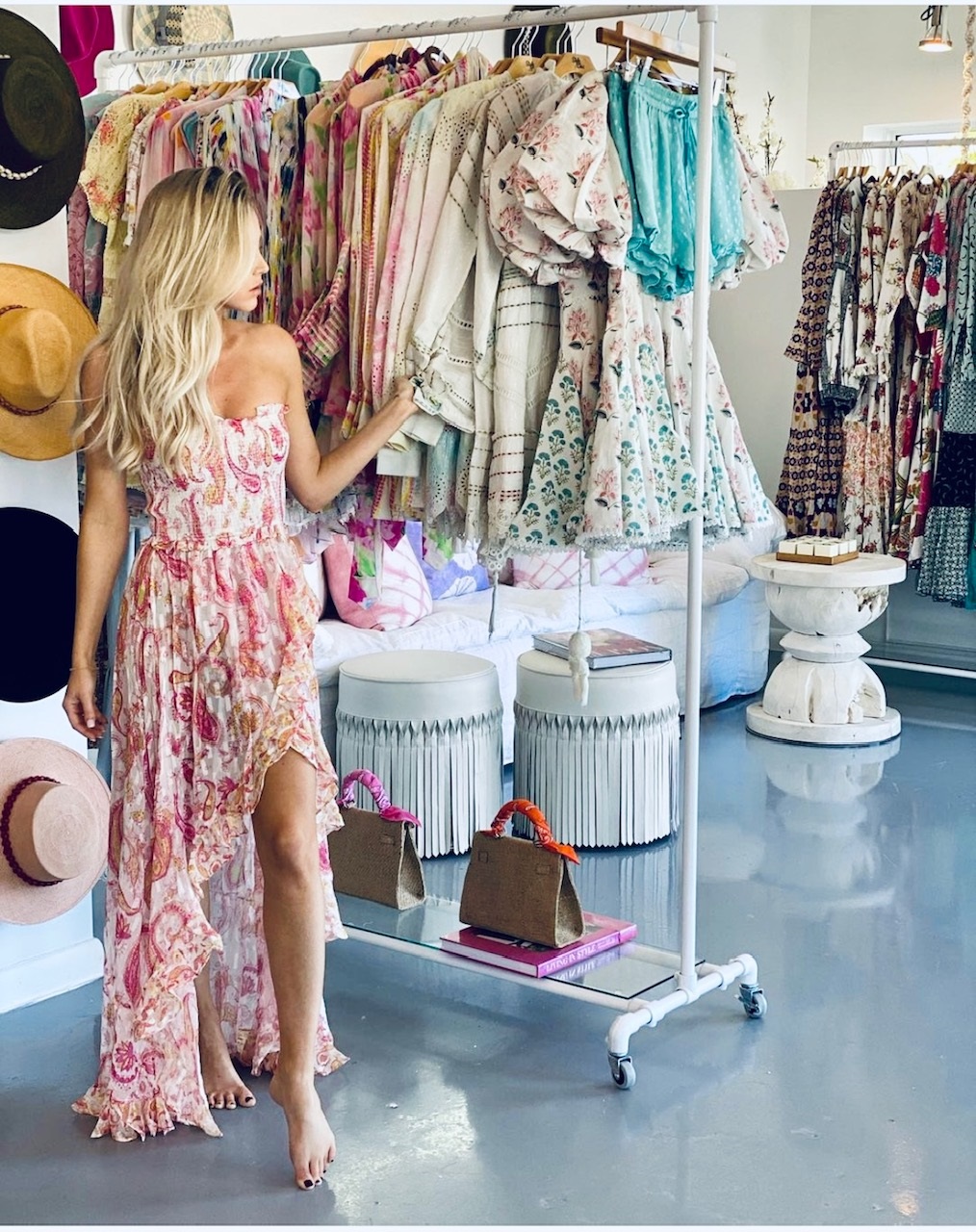 Boutique Shopping
Stroll the plethora of designer stores on Worth Ave. (St. John, ) but smaller boutiques carry unique styles that will draw you in. Lifestyle So Chic carries modern dresses, denim, chic blazers and pants from brands Alexis, Hemant and Nandita and so many more. It is the go-to place for statement handbags and fun beach totes plus hats. The Skinny Dip Palm Beach Edition, with pieces for the home, women and men let's you delight in shopping from fun, whimsical sweaters to bathing suit, dresses, polo shirts for men and so much more. Shop luxurious sweaters, chic dresses, and go-to suede and leather jackets and pants...the perfect pick me ups from Sharis Place. Altona, by owner and designer Caroline Freese offers art, women's clothing and jewelry with minimalistic flair.
Unique Baubles & Jewelry Accents
You can find unique, exquisite costume jewelry at one of two Blesk Jewelry locations, on S. County Road is their larger store or Worth Avenue, a smaller boutique shop. Statement cocktail rings to bold crystal earrings or unique gold and silver bracelets. Sequin, by Kim Renk and sister Lisa Renk, offers unique artistic jewelry pieces, from rattan and woven perfect for warm weather to statement earrings, metallic necklaces and so much more. This is a MUST to pick up the perfect piece no one else will have! House of Lavande, a vintage + costume jewelry shop carries unique statement jewelry, cocktail rings and fun pieces to adorn any outfit. They carry a necklace Sarah Jessica Parker wore for Elle magazine.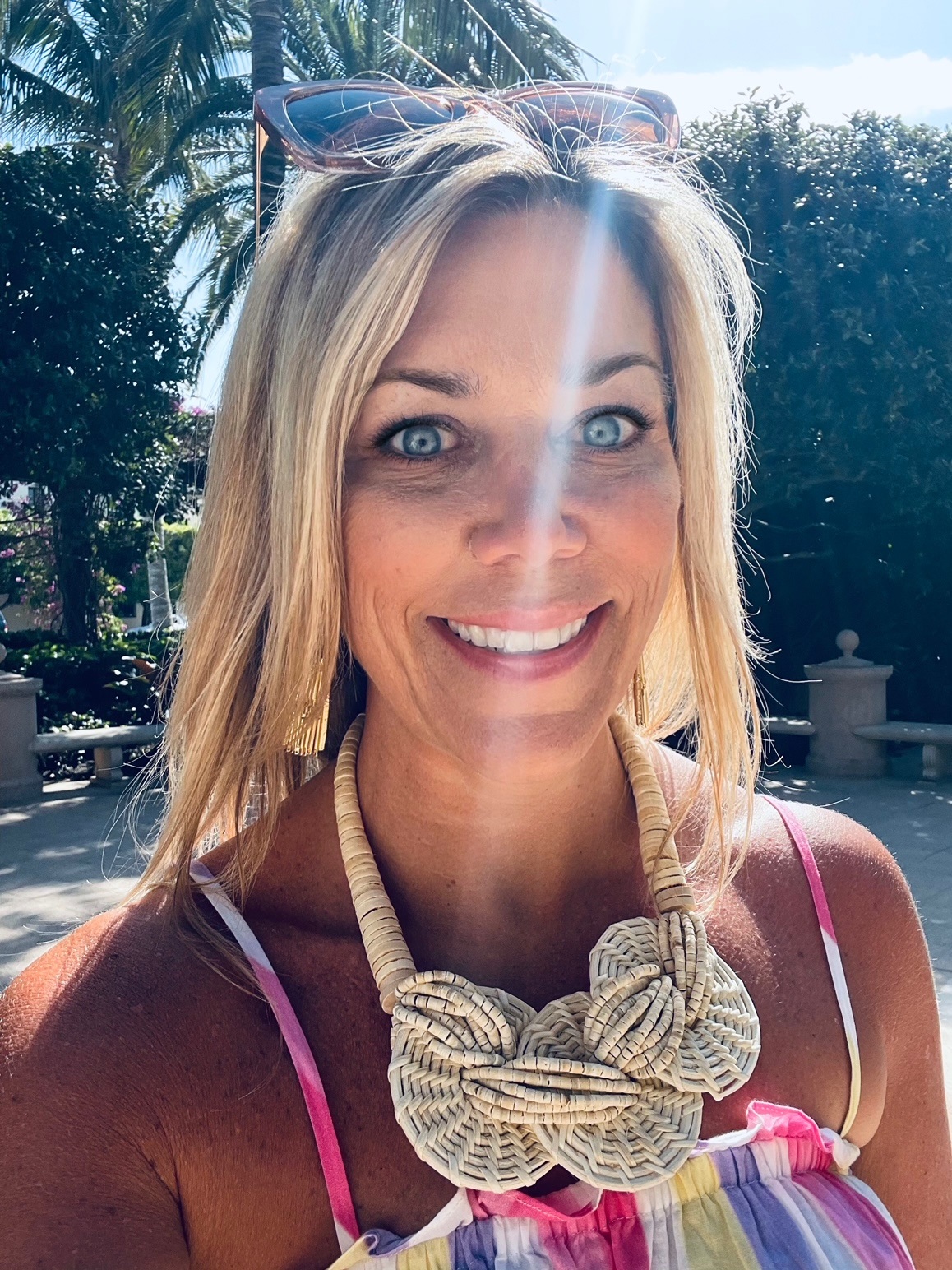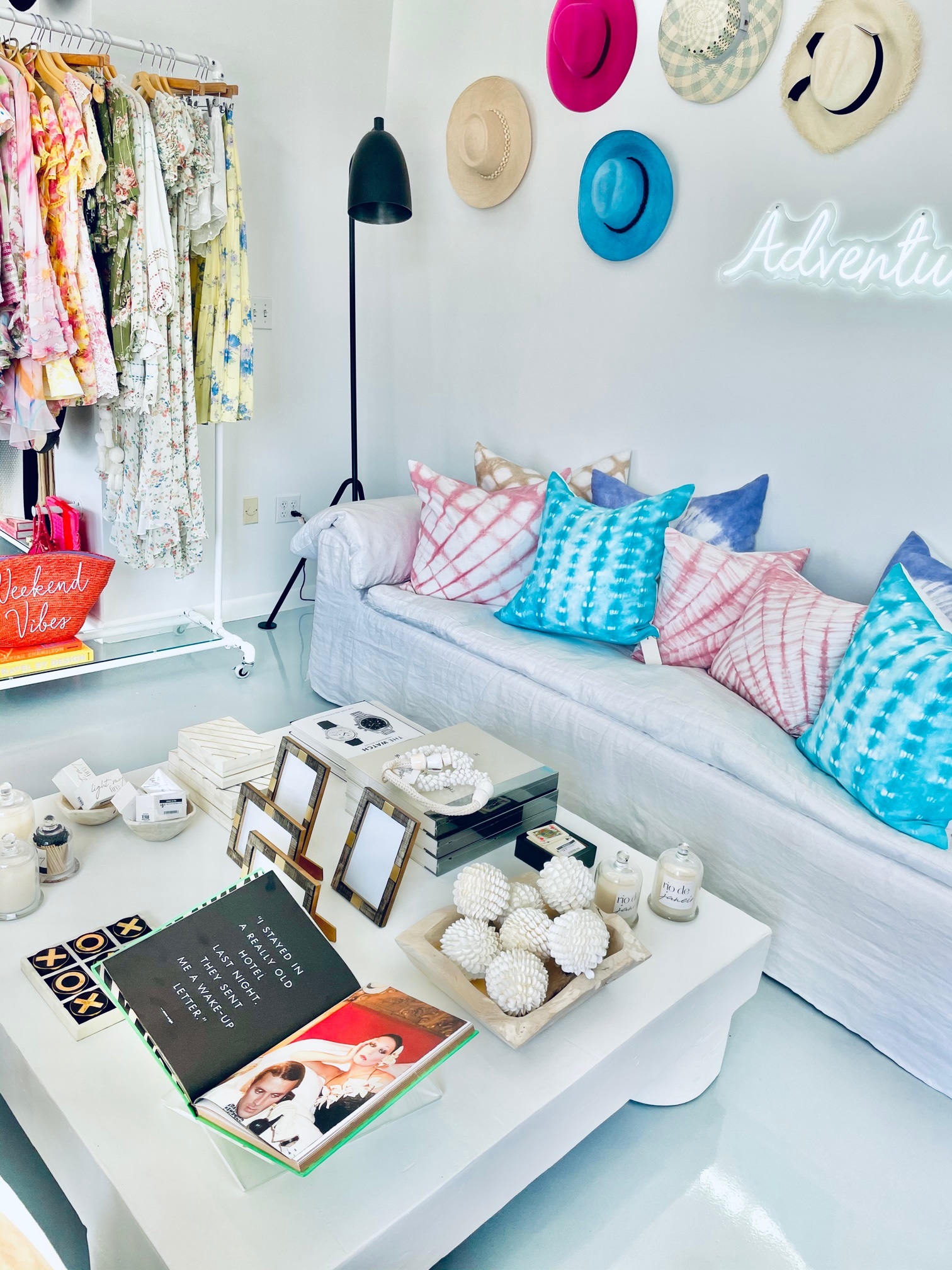 Shop Home Decor + Gifts
One of our favorite home goods stores, Serena & Lily, offers a curated collection of modern pillows, bedding, chairs, art, and more with a neutral color palette to brighter tones perfect for an oceanside home. Lifestyle So Chic, a newer women's boutique with a curated collection of pillows, coffee table books, table decor, ottomans and tables. Unique pieces for home or great spot to pick up gifts. Excentricities in W. Palm Beach is filled with throw pillows, unique bowls and vases, art work, coffee table books and home decor. From beachy chic to modern styles.
Sip Swanky Cocktails
While Palm Beach has many lovely bars, restaurants and hotels to grab cocktails, these are a few of our favorites. Sip rosé or a glass of Sancerre in the gardens of The Breakers overlooking the beautiful grounds. Enjoy a bloody mary with jumbo shrimp and bacon at The Seafood Bar at The Breakers (reservations not required) or HMF for an upscale cocktail at the bar named after the resort's founder, Henry Morrison Flagler. Head down Worth Ave. to Ta-boo restaurant for happy hour. Nosh on light bites while enjoying a cocktail and people watching. By far, a MUST is The Colony Palm Beach. Swifty's Pool, a stunning outside courtyard and bar is definitely a see and be seen. With live music, gorgeous foliage and gardens and wonderful drinks, what is not to enjoy!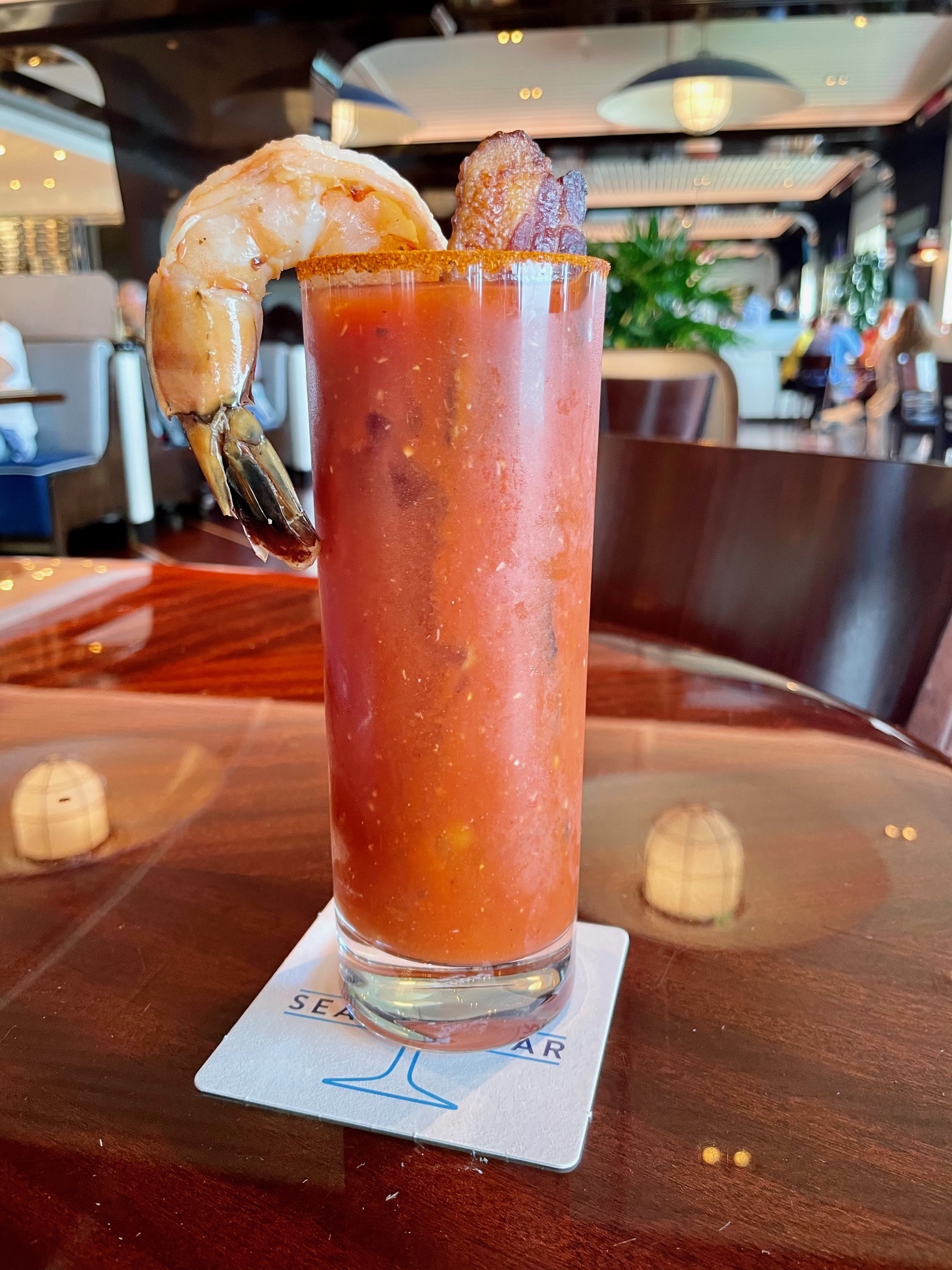 Traveling in style isn't just what you wear while at your destination, but having a thought out plan and color palette to make any adventure stylish and fun. Pick neutrals that combine well together + 2 or more bold colors to accentuate. Stylish yet neutral sandals, loafers and heels pack easily and transition well from day-to-night. See our packing tips HERE.
Pack your bags ready to travel with our tips for what to bring for Aspen (ski trips), Tulum (island getaways), or Staycation style