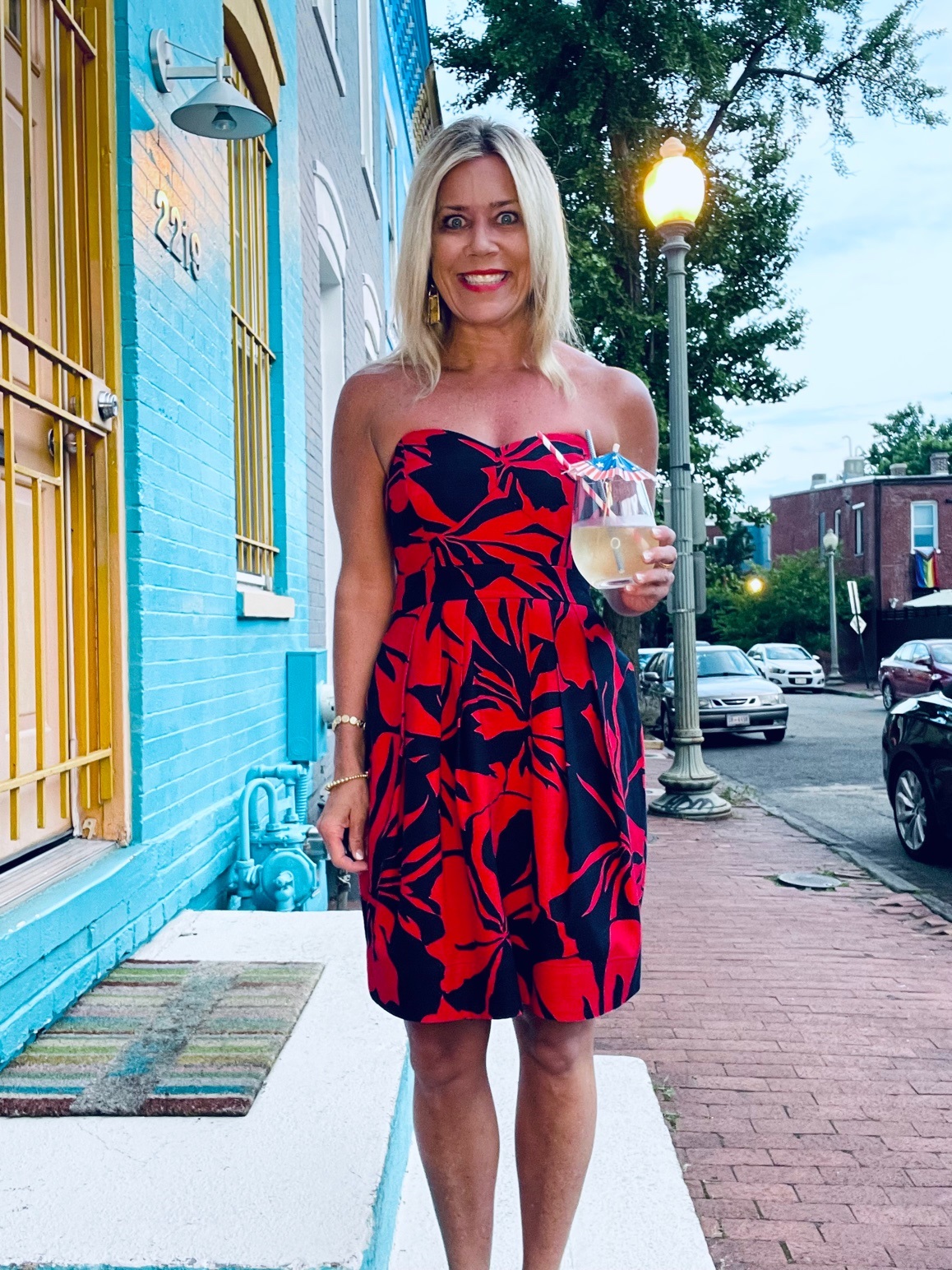 Summertime is here but do your outfits have the essential pieces to stay summertime cool? These 4 styling tips will get your dressed and looking your best this summer season.
#1 Light & Breezy Styles
dri-fit print short sleeve button downs take your look from daytime paired with shorts to evening with colored chino's. Don't break a sweat in this casual, cool look. Hitting the golf course or a summer show. Put on a dri-fit summer polo shirt. Choose one in summer's light or bold colors such as slate blue, Kelly green or yellow. Woven or eyelet tops and dresses are a summer must for the ladies. This lightweight fabric is breathable, stylish and modern giving the perfect lightweight summer vibe. Maxi skirts and dresses + lightweight silk midi skirts give the fluidity to glide through summer days and nights. Slip on sandals and you look summer chic!
#2  Crisp, Cool & Composed Colors
Stay cool this summer wearing neutral colors of white and taupe. An all neutral outfit gives a light summer feel perfect for cocktails on the patio, BBQs and dinners al fresco. Dark hues such as navy and black draw the sun and heat to your body, so avoid wearing those colors to keep you cool. Pastels pack a punch while summer's lush vibrant hues of yellow, turquoise, Kelly green and pinks make a summer style statement worn alone or paired with neutral pants, shorts, or skirts.
#3  Accessorize, Accessorize, Accessorize
Nothing gives your style that summer look like woven accessories. A woven belt is the perfect piece to give summer vibes to an outfit. Cinch it at the waist of a dress or over a tunic ladies. Men, a woven or fabric belt in summer's light and bright colors gives that summer style. Woven necklaces and earrings to straw bags instantly give modern summer vibes. Rattan bags and bucket bags are this summer's must-have styles. For men, a canvas bag is a great option to take you on a boat, to the beach, pool or any daytime outing. Check your style wearing a sporty summer watch. A colorful band in yellow, green or blue cinches your look or choose a watch with a colored face in blue or green to be summer stylish.
#4  Effortless Footwear
Rock your most comfortable pair of sandals guilt-free if your outfit makes a statement. If you choose a neutral outfit or simple shorts and a tee, then go bolder in style with your shoes. Men's drivers in a colored suede or canvas or leather sneakers give that outfit extra panache. Ladies, espadrilles give a summer outfit that casual, cool vibe. Choose a statement flat sandal or one with a wedge to stylize your look.