Fashion tips for stylish, older women. Create a unique, personalized look to be trendy and modern at any age and body type. Be stylish and bold with your accessories.  Trendy shoes, a beautiful handbag, chic sunglasses, and jewelry sets your outfit apart.  Colorful necklaces, earrings and cuff bracelets accentuate your outfit, worn with neutral or bold colors and prints. Mixed metals, such as gold, hematite, and bronze look refined.
Style Tips:
Wear pieces that truly fit your figure. Larger sizes hang on your body and don't give you shape. Layer the length of your items, such as a longer blouse with curved hemline paired with a cropped jacket that sits at your waistline. Pair flowy items with slimmer fit pieces to give you shape.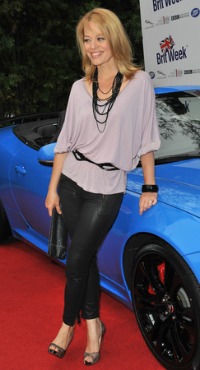 Wearing dark colors, such as black and navy, gives you a dated, somber look. While easy to pair with pieces, wearing a dark color paired with another dark piece or a bright top is pass © and not slimming as women often think. Breathe color into your wardrobe which brightens your face. Wear prints and patterns, such as mod prints, stripes, plaid.
Layer pieces to create depth to your look.  Add prints, stripes, and texture to give your style dimension. Intermix colors with neutrals and solid colors.
For an Elegant Evening Style look for silhouettes that enhance your body type. Draped fabrics can lay smoothly. Show a little bit of skin by accentuating one feature, such as your legs, shoulders, or chest. Ruching often adds weight to the stomach area so carefully choose where the fabric will sit on your body.
Shop the Look:
[soliloquy id="3908″]
Here's to being Stylish At Any Age,