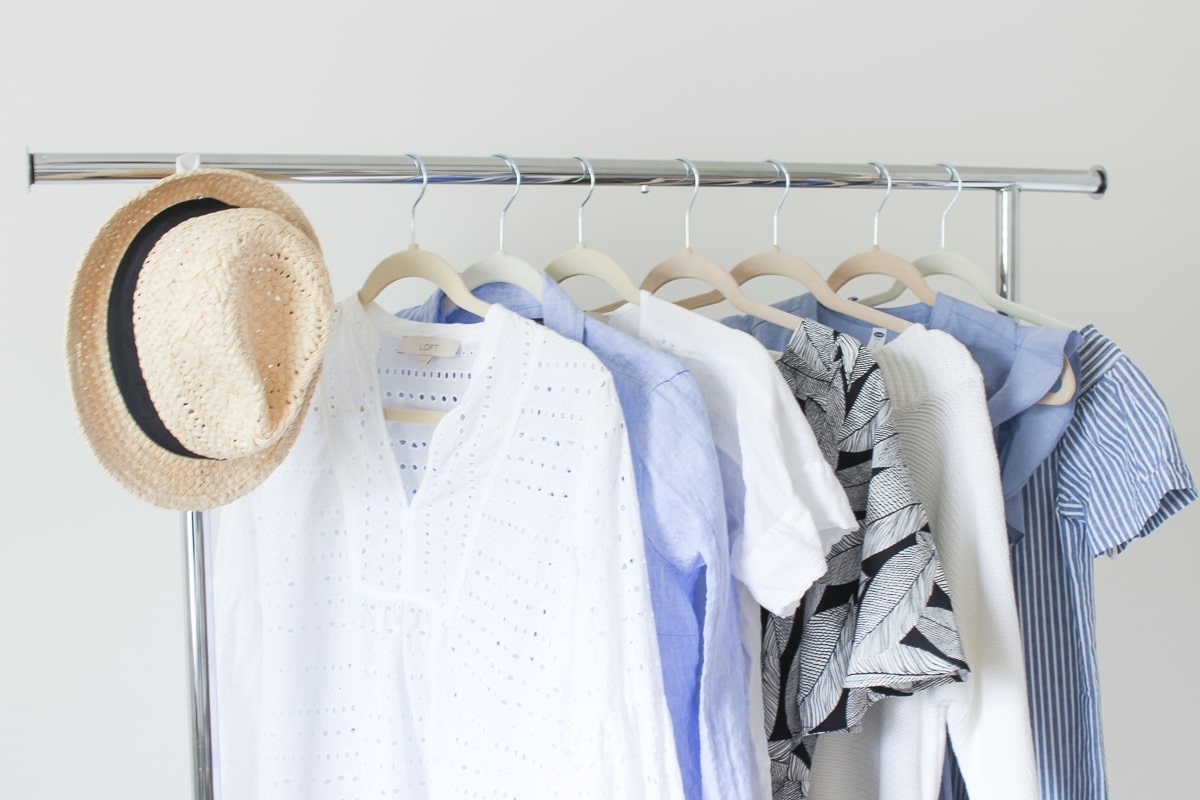 Last month, we introduced you to the 10 pieces in a Year-Round Capsule Wardrobe. These are the fashion staples you should own and wear season to season, year after year. You can make hundreds of outfits with just these pieces. But as the spring season approaches, now is the time to think about key pieces you should have in your seasonal wardrobe or what to shop for this season. Spring's warmer temperatures are the time to incorporate lighter fabrics and brighter colors. Spring season is all about finding the right color palette. Think about what colors you look best in or get compliments when you wear. Add 2 neutral base colors to your spring wardrobe to give you 2-3 accent colors + 2 neutrals to create outfits. The 8 pieces are the foundation to build a capsule wardrobe or to update your spring wardrobe.
SPRING CAPSULE WARDROBE STAPLES
Women's Spring Capsule Wardrobe
White Jeans
Trench Coat
Striped Shirt
Bright Knit Sweater
Print Blouse
Silk Dress
Ankle Length Pants
Mules/Slides
Men's Spring Capsule Wardobe
White Jeans
Trench Coat
Striped Shirt
Bold Color Sweater
Print Button Down
Canvas Jacket
Ankle Length Chino's-bold color + neutral
Canvas Sneaker + Suede Loafer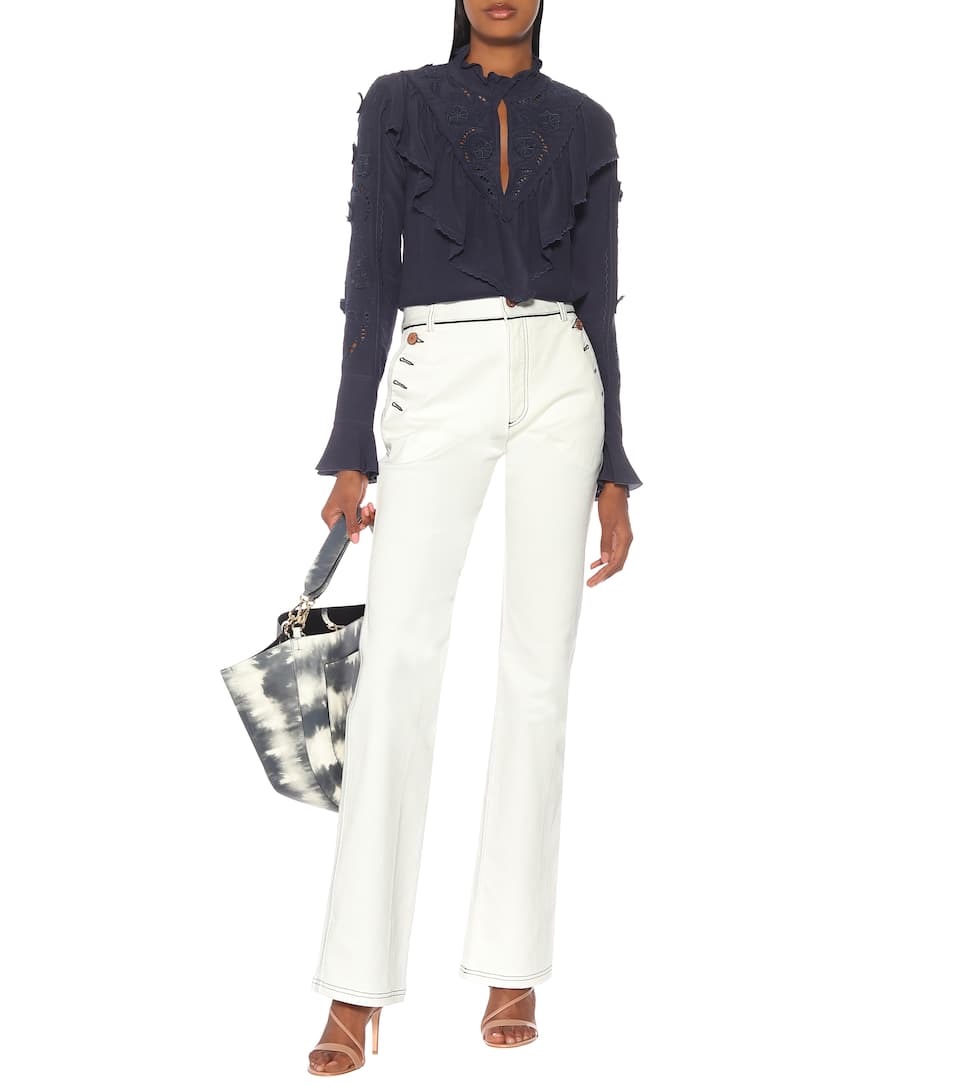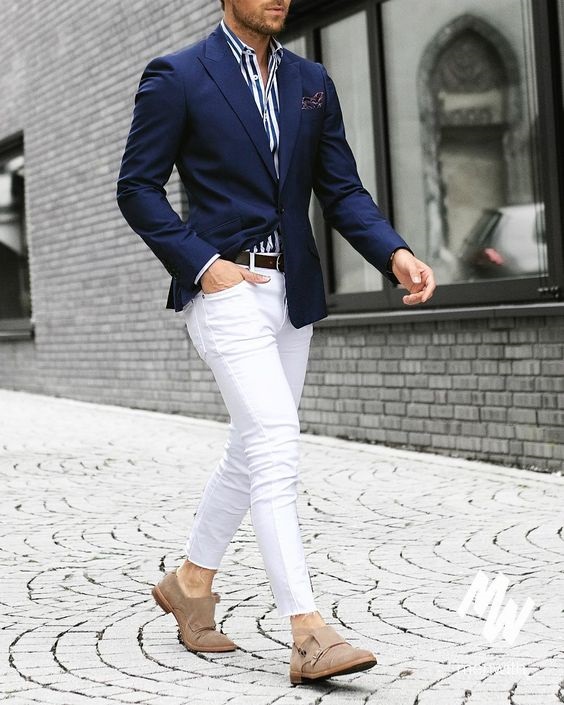 1. White Jeans
A spring essential for men and women is always a crisp pair of white jeans. Modernize it paired with a neutral color jacket, look fresh paired with a black tee or blazer, or add a striped button down with a colored loafer to be on trend in your capsule wardrobe pieces.
Shop women's jeans here, here, and here. Shop men's jeans here, here, and here.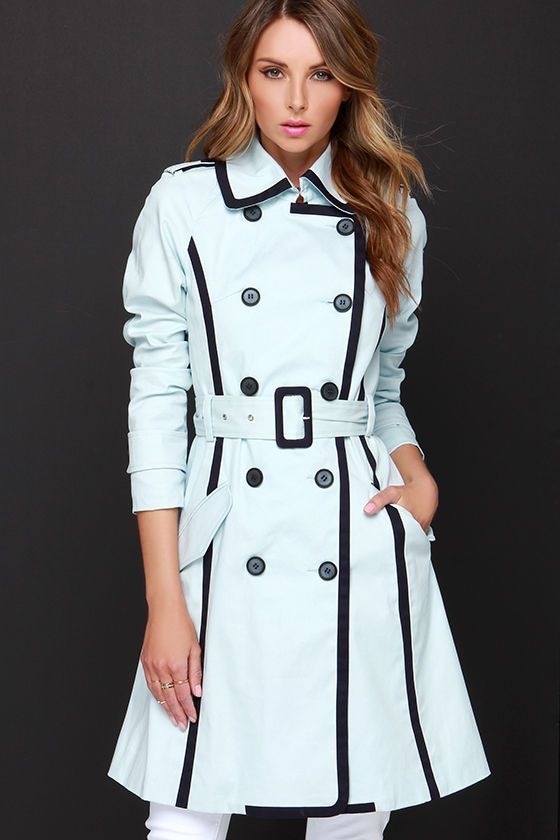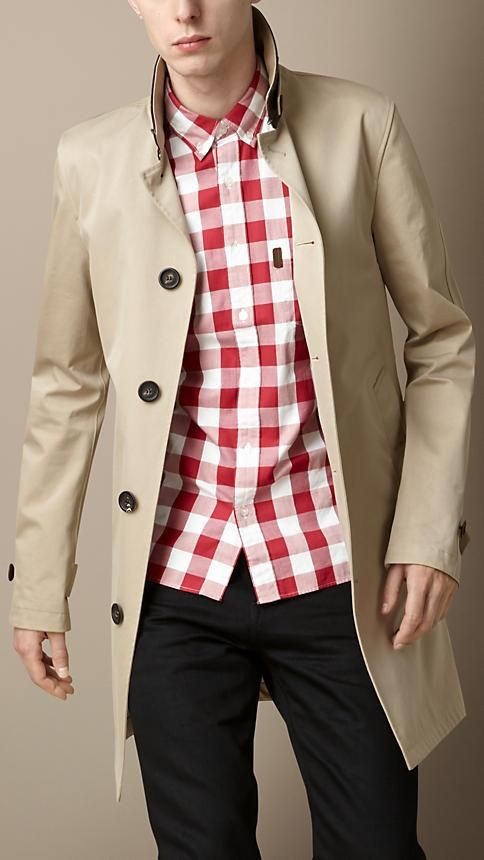 2. Trench Coat
There's no question that Spring's "IT" outerwear piece is the trench coat. Easy to throw on anything while elevating your look, a good trench coat is definitely a must! This capsule wardrobe piece have some fun with. From colorblocking to light linen, pleated fabric or rich bold spring colors, make this your essential layering piece.
Shop women's trench coats here, here,  here, and here. Shop men's trench coats here, here, and here.
3. Striped Shirt
Nothing says spring like a crisp striped shirt. Navy and white, black and white or a bolder combination, a striped button down gives a modern minimalist vibe to any men's or women's outfit. Pair this with white jeans, or ankle length trousers or cropped pants for ladies. Add a neutral loafer or flat for women to a colored loafer for men.
Shop women's striped shirt here, here, here, and here. Shop men's striped shirt here, here, here, and here.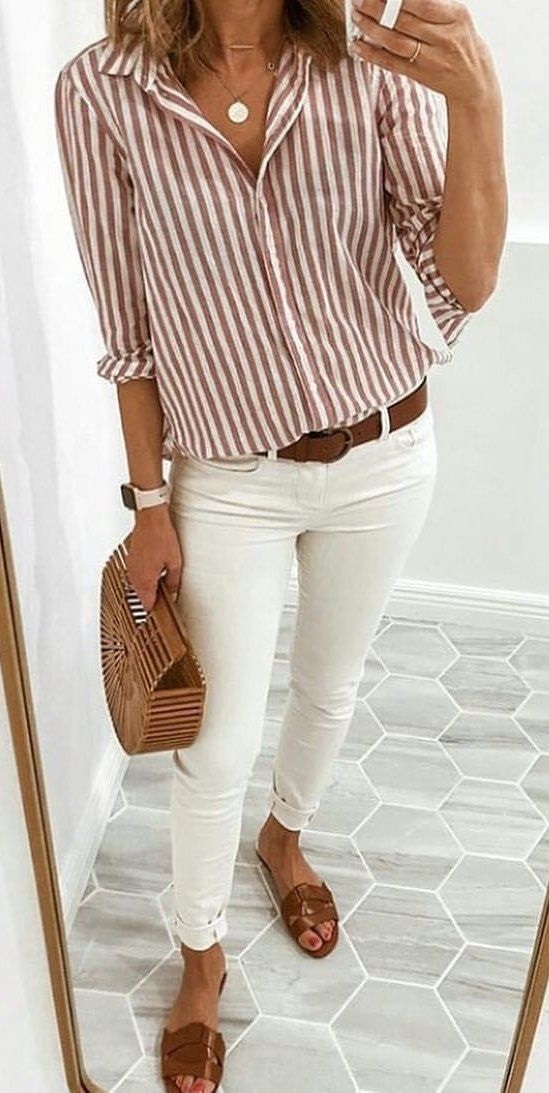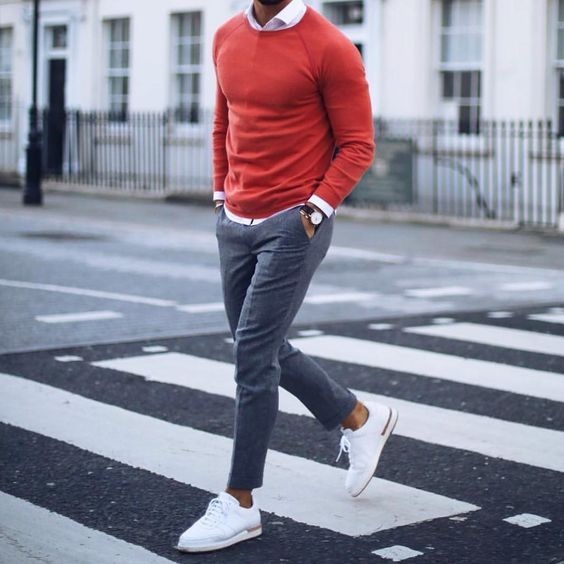 4. Bold Bright Sweaters
Have some fun with this layering piece. A colorful thin knit sweater is perfect for spring's changing weather and easily layers under a trench coat, blazer, canvas jacket or a striped shirt. Say no to this in a neutral color instead choosing a a bold hue that makes a statement.
Shop women's sweaters here, here, and here. Shop men's sweaters here, here, and here.
5. Print Blouse/Shirt
Brighten up your look for the spring season wearing a print blouse or print button down shirt. Bold colorful prints take center stage intermixing with white jeans or ankle length trousers, add a fun spring shoe in a bold color or light neutral to finish your look. For men, prints range from mini floral to more statement making floral shirts, geo prints to paisley. Pick something your vibe. Ladies, bold floral prints to polka dots, gingham and tropical prints are big this season but incorporate 1-2 prints that truly speak to your style.
Shop women's print blouse here, here, here and here. Shop men's print shirts here, here, here, and here.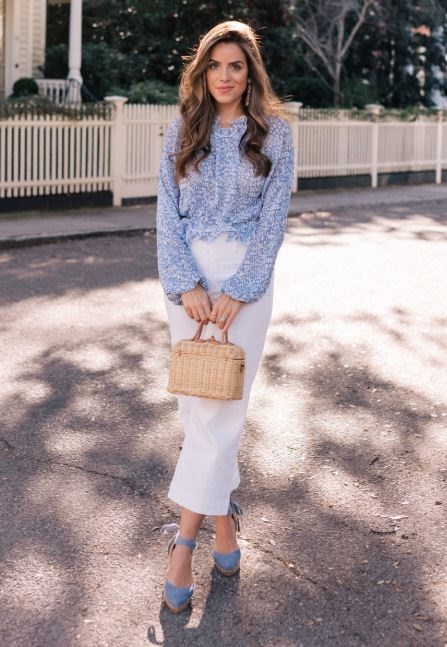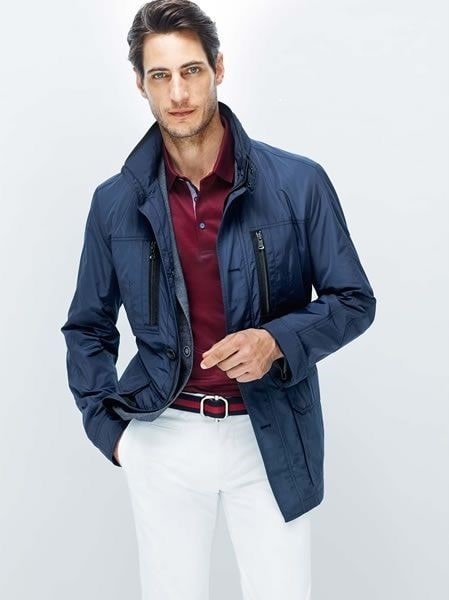 6. Men's Twill/Canvas Jacket
A light spring jacket is essential to any man's wardrobe; it helps break a cool breeze or cut the chill as night falls. A twill jacket is a great layering option for the spring season. with this lightweight fabric. Whether straight twill or cotton-twill blends or a sleek canvas coat, this jacket style is a great option over light sweaters, button downs, and casual shirts. Perfect for business casual or a night on the town!
6. Silk Dress
Ladies a gorgeous silk dress is a MUST for spring. This is a piece you can wear day to night, from the office to a daytime event or shopping trip to dinners and night out. Choose a silk dress in a bolder color or small print for a spring capsule wardrobe piece that wows.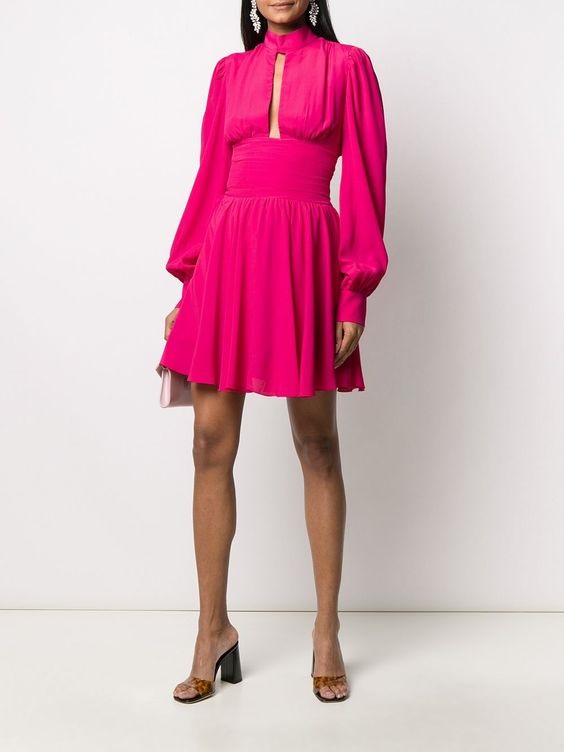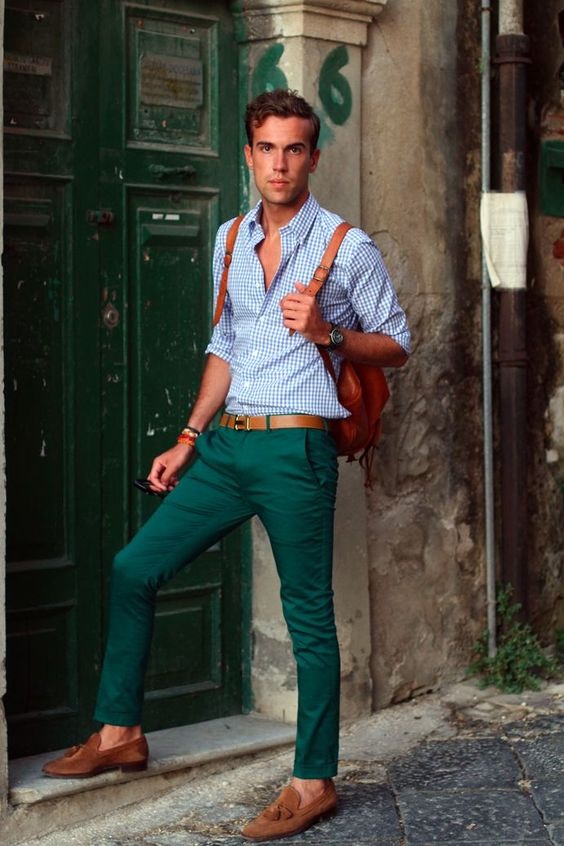 7. Ankle Length Pants/Chino's
From bold statement colors -brick red, green, blue, yellow- to neutrals in navy, light gray or white, ankle length pants give a modern relaxed vibe to any spring outfit. For men, this allows you to showcase your shoes -great leather loafers, bold suede drivers and more. For ladies, a bold color flat, nude heel or statement sandal is perfect to pair with ankle length pants and a print blouse.
Shop women's ankle length pants here, here, here, and here. Shop men's pants here, here, here, and here.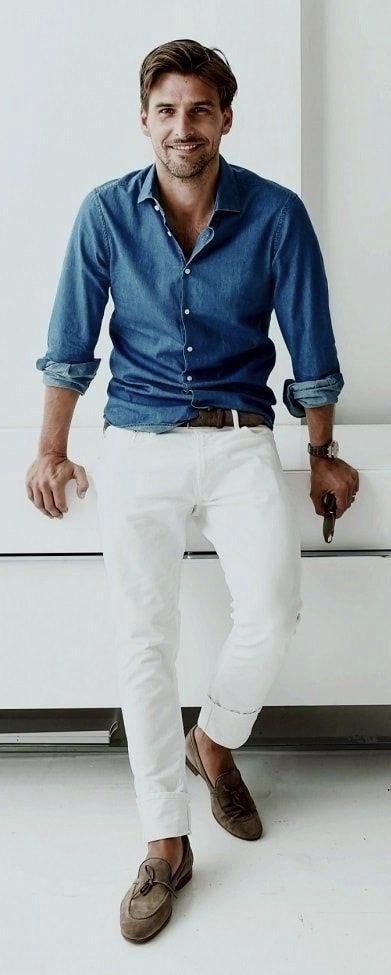 8. Canvas Sneaker + Suede Loafers
Modernize your looks this spring season from casual weekend wear to business savvy with a light suede loafer and a canvas sneaker. Slide into spring with light neutral tones such as taupe, light gray, and pale blue and neutral hues for canvas sneakers. These 2 pairs of shoes work for the office with a suit being hip and modern with sneakers to trousers or chino's and a shirt with suede loafers.
Get your closet and wardrobe ready for your spring events and the spring season with these tips. Heading to a spring event, the Kentucky Derby, destination wedding, or any other upcoming event? Ready to look your best but not sure what to wear? Get your closet ready for the spring season with these 4 tips!
WANT A SUMMER CAPSULE WARDROBE?
See our Summer Capsule Wardrobe recommendations here.