While things start to slowly open up across the U.S. (and abroad), working from home and being on Zoom video calls continues to be on the rise for our foreseeable future. Whether you Zoom for business meetings or personal, looking good on camera is key. Have you ever gotten dressed, thinking you look good in that shirt or outfit? Then you see a picture of yourself wearing it or walk by a mirror and think Oh God, that looks bad or does NOTHING for you. Imagine if that was on camera for your whole company to see.
I'm going to show you how to "show up like a pro" on Zoom or video conferencing calls. How to make the camera your friend! Look your best with these style tips below on what to wear.
Dress for the Camera
Sounds easy enough doesn't it?  For dating video calls...you want to wear clothing that both fits you well and highlights your features. Have nice shoulders? Show them off with an off-the-shoulder dress or guys can wear a slim fitted tee to emphasize their shoulders and biceps. The same concept applies for work in terms of color and style, choosing pieces with some professional polish. One easy option is to have a sport coat, blazer, light jacket or cardigan on the back of your chair. You can slip this on for your video calls then taking it off in between or when you are done.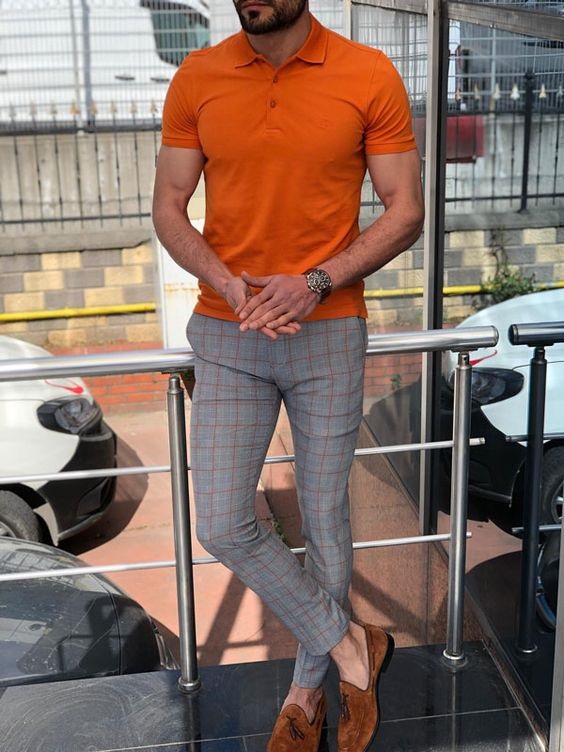 COLORS
What colors you wear makes a HUGE difference on camera. Ever seen a newscaster who looks bad on tv? Often that is because they are wearing very light colors (white, pale pink, ivory) or very dark neutrals such as black, charcoal gray. These colors wash you out on camera and don't add any appeal for the eye.
Bold, bright colors are ideal. Think fuchsia, kelly green, sapphire blue, red, canary yellow. These colors draw the eye in their bold hues. Pastels and light colors will wash you out.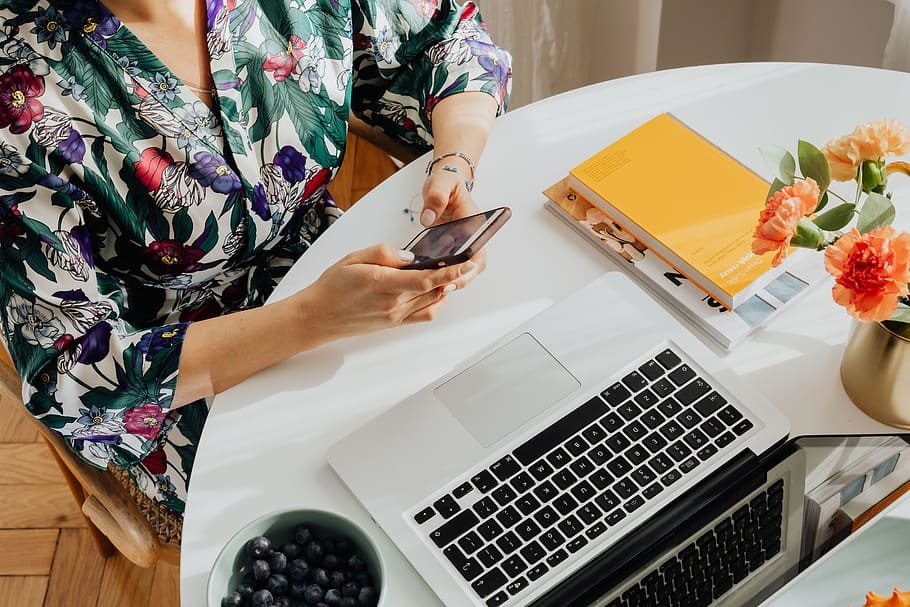 Prints
Can you, should you wear prints on camera? This all depends. Small prints, men- this can be small checks, light plaid (not bold stripes), thin stripes, and paisley work well and aren't too overbearing to look for professional meetings. For ladies, thin stripes, small floral prints. The smaller the print the less likely you are to see it from far away. So unless your laptop is very close to you (which we don't recommend) it is likely your print shirt, dress, etc. won't get noticed. Choose a medium size print shirt or dress which is more eye-catching yet not too over the top. Medium size prints show up on camera better so go slightly larger in your print to make it noticeable. A medium size print is between a small print unnoticeable to your eyes across the room versus a large dominating print such as Hawaiian shirts, palm print, and statement florals. Save these for off-camera time!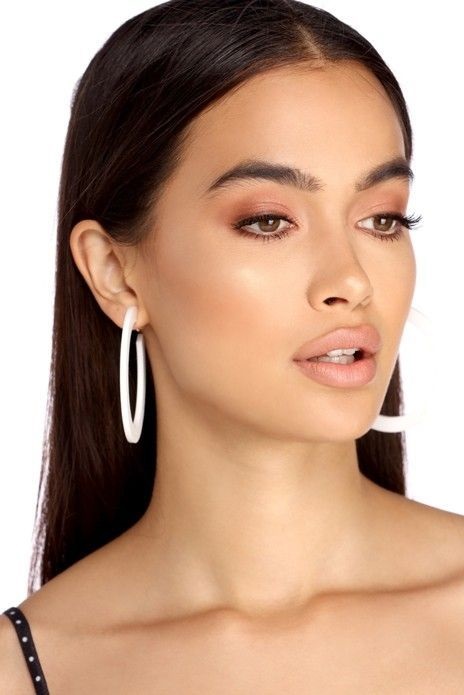 Hair, Makeup, Accessories
Hopefully you've got the basics in terms of showering and combing your hair before going on a video call. Simple things such as wearing moisturizer so your skin has a refreshed look, adding simple makeup of mascara and lipstick in a bolder color make you look pulled together without much effort. Add some stylish readers if you wear them or simple touches like a sharp colored men's watch or statement earrings give you a polished look on camera.
What NOT to Wear on Zoom Calls
That puff sleeve top, tops or dresses with lots of draping, sequins to your bar t-shirt are all No Go's. Just don't do it. While some things work well in-person they just aren't great for video conferences. Do a double check 10 minutes before your video call to see how your outfit looks online. If you've used our tips and your outfit looks great, sit back and relax as you are ready. If not, run to go change using our tips on colors, prints and styles to wear.
Got the outfit down but need some tips on getting your home ready for Zoom calls?
CHECK OUT THESE TIPS