Make your bedroom or closets feel like you are shopping in a luxury store or your favorite chic boutique.  Getting ready should be easy & fun by simply organizing and displaying your handbags, shoes, jewelry, and clothing in a stylish, easy to see way.  Think of your favorite boutique to shop in…being that it is bright with easy to see displays.  Make your closet WOW with these closet design tips.
1.

 Jewelry Organization
Display your jewelry so you can see the individual pieces and they are easy to get to.  Jewelry drawers and drawer accessory dividers are easy to install and keep jewelry, sunglasses, belts, etc. neatly organized.  This is perfect for lower level pull out drawers so you can reach and see all accessories.
Place a pull out necklace rack in your closet as a space saver.  Hang necklaces and bracelets with a frame around them to look like a piece of art.
2.  

Lingerie Storage
Drawer dividers allow you to separate bras, panties, lingerie, socks, and pantyhose keeping items for space saving and easy display.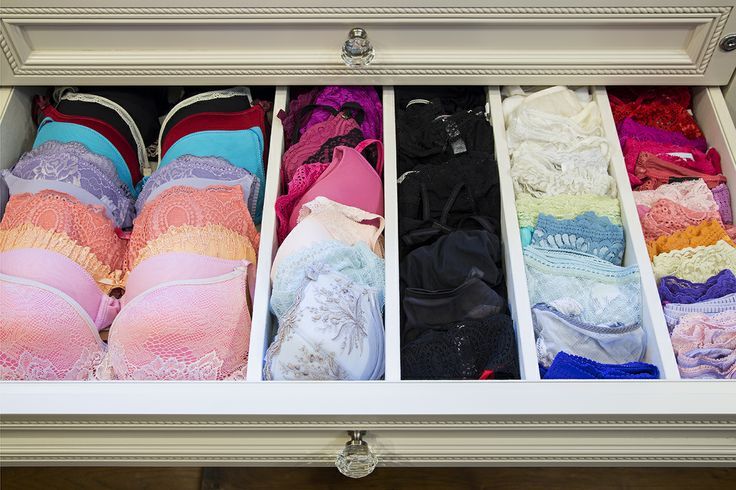 3.  

Handbag Storage
Acrylic shelf dividers allow you to display handbags, clutches, sweater and denim stacks up right & tidy.  Place hooks underneath shelves to allow larger bags to hand.  Space shelves according to the size of bags and store similar style & size purses together.
5.  

Scarf/Belt Storage
Tie scarves onto towel bars for an easy display.  Cubby shelves display belts and cuff bracelets.  Closet pull racks are perfect for belts and tuck away easily.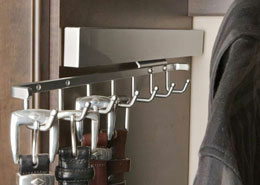 Ready to organize your closet or dressing room?  Check out Divine Style's closet storage tips HERE.  CONTACT US to get your closet and wardrobe edited and organized, virtually or in-person.